What is the meaning of digital signage?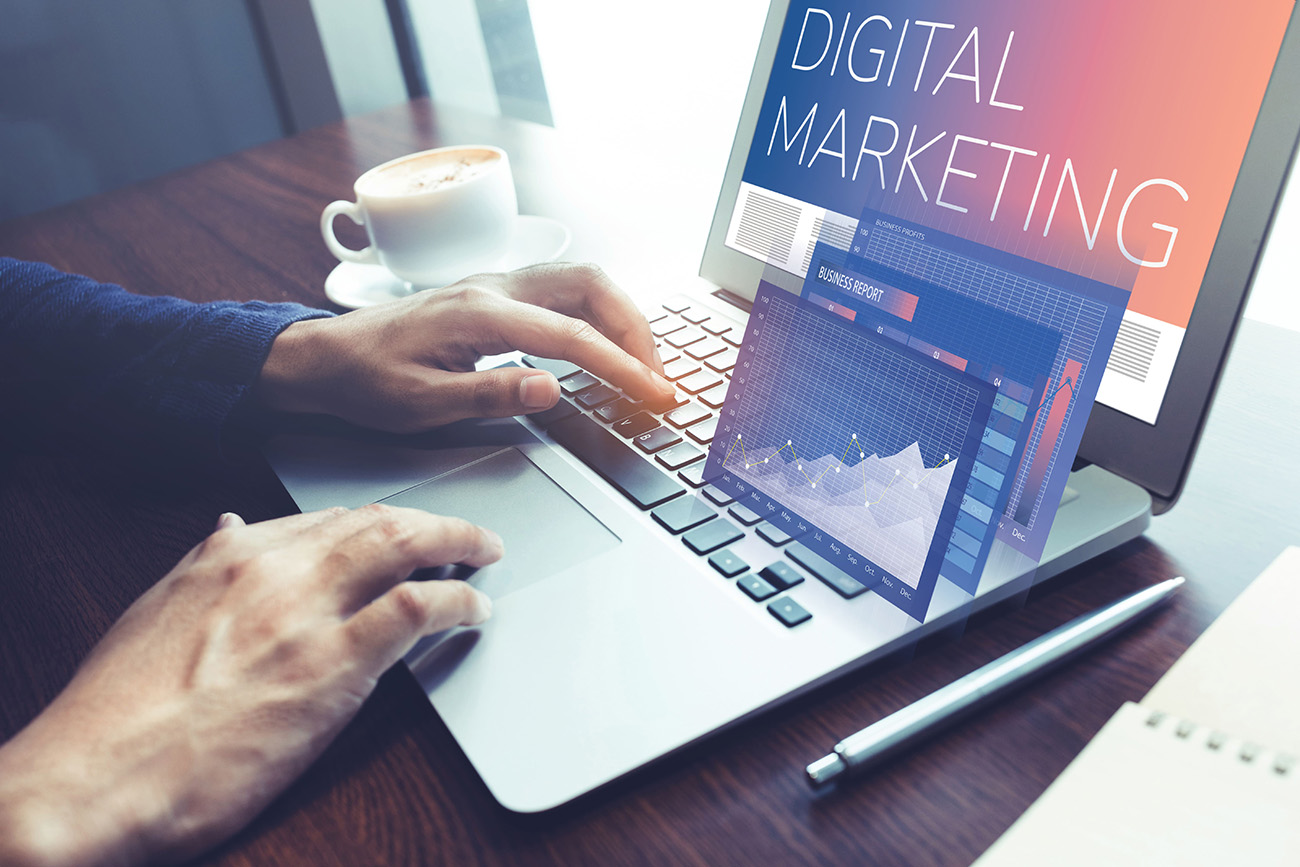 If you're looking for a digital signage definition you have come to the right place. At Ad Screens, we are experts in everything related to digital signage. But, what is digital signage? Simply put, digital signage is a form of communication using electronic dynamic display, unlike traditional methods that use static displays such as wood/paper.  However, there are many aspects that come together to make digital signage solution successful. 
What does digital signage involve? 
Digital signage comprises of many aspects, however the main categories are as follows:
Hardware – this is the physical elements that work together to run digital signage, including screens and mounts, etc.

Connection– this is how digital signage connects with the content management system and could  involve a hard line or WI-FI, etc.

Software – this includes the content management system and playback software.

Installation – this comprises the whole process, from concept to installation.

Content – this is the content that you create in order to keep your digital signage fresh and current. 
Clearly,  a digital signage system involves many aspects that will need to be carefully considered before using it to drive revenue, improve branding or to generally educate passers-by. This guide will share with you tips and guidelines on how to implement your digital signage solution.
With digital signage being such a broad term, and a solution that can be used for many purposes, when considering what it is, you should first consider your own needs and how it can benefit you. 
Read more on the benefits of digital signage.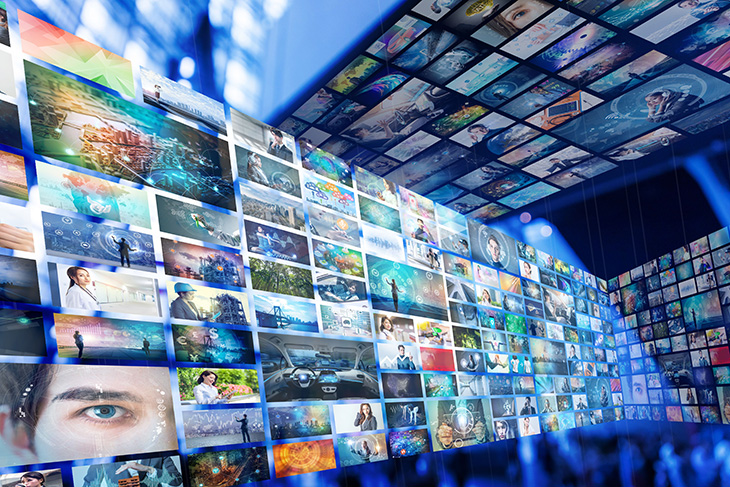 Identifying your needs
Firstly, it is vital that you have a clear idea of what it is you're trying to achieve with digital signage.. What is the result you want to experience having installed a digital signage network? With this information to hand you can consider how signage can help you achieve your goals and company objectives. When you work with us at Ad Screens on your digital signage we will delve further and ask you the following:
How many screens are you looking at installing?

What is your ideal timeline?

Do you have a content strategy? If so, what is it?

What is your budget?
What is digital signage software?
When researching digital signage solutions and how they can benefit your business, it is important to consider what digital signage software is. 
According to Wikipedia, digital signage uses technologies such as LCD, LED, projection and e-paper to display digital images, video, web pages, weather data, restaurant menus, or text.
Digital signage software is what enables you to manage and update the content displayed on your signage. Choosing the right one is vital to ensure you have a smooth process that works for you. The industry is highly competitive, but there are 4 types we recommend that you seek out for your solution:
Software that resides on a media signage player (or inside a display); 

Content management/distribution software; 

Device management software 

Content creation software.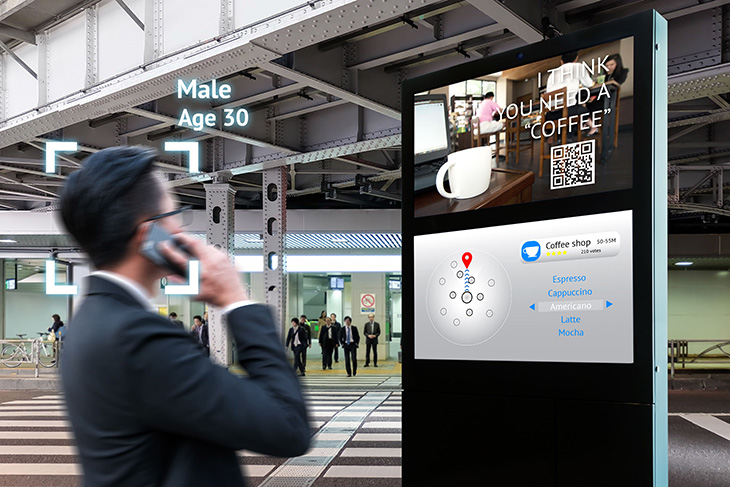 Let's delve a little further into these software categories: 
Media Player Software:
Media player software is responsible for the playback of media files, and utilises both the CPU and GPU on the computer where the software is installed. There a number of different types of media players that support different types of media through codecs. These decode digital files such as videos or images and transmits them to digital signage. 
More advanced software has the capability to save these files on their internal storage ensuring there are no interruptions during the playback as a result of lost connectivity/ will save these media files on the internal storage, ensuring uninterrupted playback in case of loss of internet connectivity. 
Additional advanced features can include:
Reports from each individual media through proof of play.

Reports on the overall health of the media player.

Functionality that allows for emergency messaging, mobile interactivity, etc.

Functionality that allows for the synchronisation of content across different media players.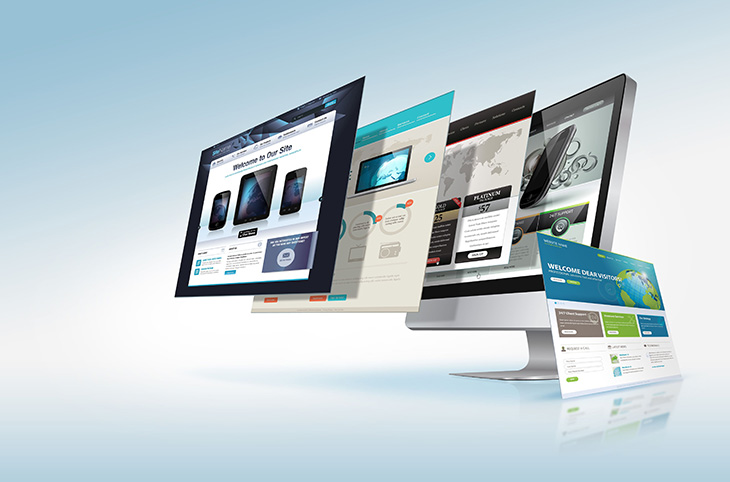 Content Management and Distribution Software:
A digital signage content management system is arguably the most important aspect of digital signage. It can simply be defined as an application that allows for the customization, scheduling, monitoring, and distribution of content across a network of digital displays.
At Ad Screens, we believe you should think of your CMS as a central control system where you manage your entire digital signage network. Content management systems can be accessed remotely, by simply using your computer and connecting to your digital signage software provider, either via::
A Web-Based/Cloud-Based system if your content management dashboard is hosted on your provider's website.
or
Desktop Download if your content management dashboard is a downloadable program that runs from your desktop
We use a web-based CMS for our clients. You will be provided with a username and password to log in and access your dashboard. A major benefit of using a web-based CMS for your digital signage solution  is that you have the ability to access it remotely and from whichever device you like.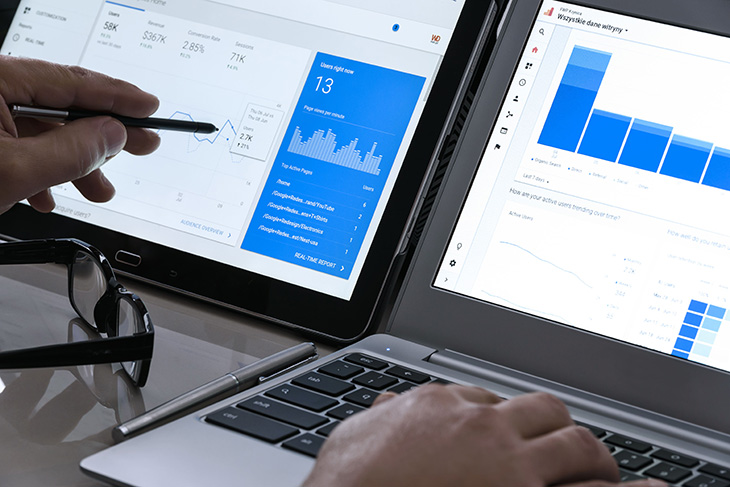 Device Management Software
We have covered the digital signs software required for uploading, managing and distributing content, but there is one more piece of software that is needed in order to run your digital signage network effectively, device management software. What is device management software? If you are considering installing multiple screens across a number of locations, this software is critical for successful remote management.  Device management software will collect and report on important data and covers the following aspects:
The gathering of playback data from media player software

The monitoring of media player's health status of the media player, including free disk space, memory usage, temperature and network status.

The capturing and storage of screenshots showing what a media player is playing

The update of system components

The creation of alerts surrounding information on the network via email communication or third-party management consoles (via APIs)

Content Creation Software
Conclusion
After reading this article you should have a good idea about what is digital signage technology and the different software it requires to run effectively. Digital signage provides an innovative way to connect brands with audiences and is an easy and affordable platform to enhance brands, whilst improving communication. 
For further guidance, take a look at our article that discusses everything you need to know about digital signage.