Office holiday party jokes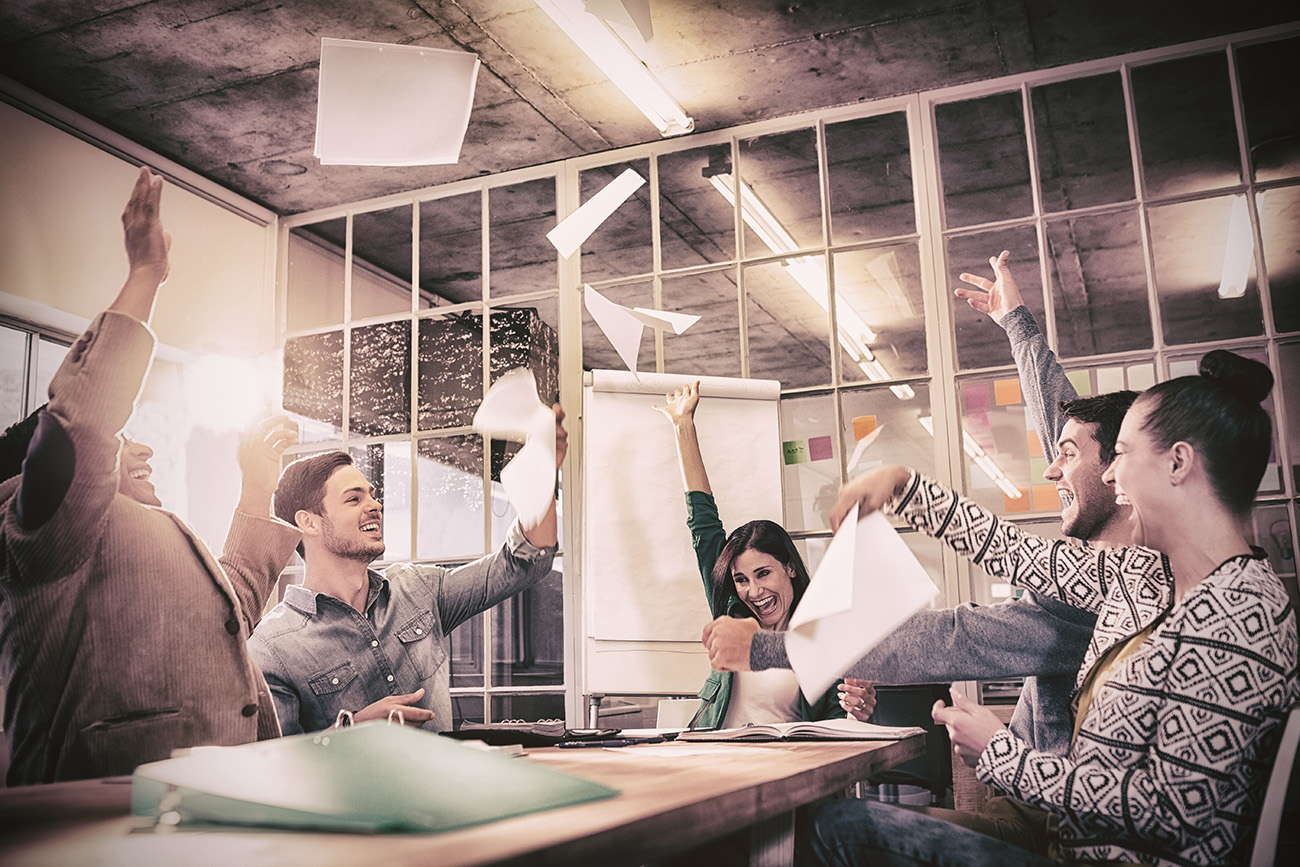 Who said that work couldn't be fun? Office working life needn't be just a cycle of reports, spreadsheets, meetings, reports and the occasional coffee break. Why not let digital signage breath some much needed energy and fun into your office? Tell funny office jokes, or let off a bit of steam with office humour like dress-ups, competitions or office games. There's plenty of opportunity to brighten people's day with digital signage!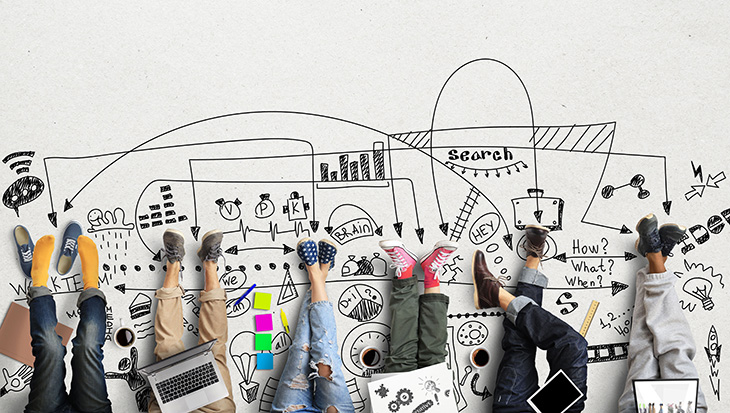 Stats show that employees that enjoy working and don't dread the daily commute are not only more content and more likely to stay with your organisation for a longer period of time, but they are actually more productive too. Gone are the days where offices are expected to be a dreary affair in which a brief chat by the photocopier with john from compliance is the highlight of your day. 
In a study where employees received "happiness shocks" (i.e. 10 minute comedy videos or receiving drinks and snacks) the productivity of the recipients of these "shocks", was shown to be 12% greater than a control group who received nothing. (thebalancecareers).
Employees (and especially millennials) now expect a certain level of enjoyment from their time at work to help them towards achieving their goals and as a means of rewarding their hard work. Offices that employ a no talking rule while in work, that are hypercritical of anyone who appears to be having too much of a good time, or that monitor and measure fun in the workplace as in general a negative quality that should be stopped where possible, are perhaps ignoring the sign of the times. 
While of course there are reasonable limits to which all organisations need to apply when it comes to fun in the workplace, (i.e. when it starts to show evidence of disturbing others or has a negative impact on the quality of the work being produced), stamping out fun merely for the sake of it, is counterproductive tactic that ignores all the stats when it comes to overall productivity and workplace efficiency. 
You can check out our blog Happy Employees are Productive Employees, for more information on the difference that employee satisfaction can make to your organisation.
So how can you inject some fun into the office? Here's our top 10 ways to theme your digital signage with office jokes, office humour, and office themed activities.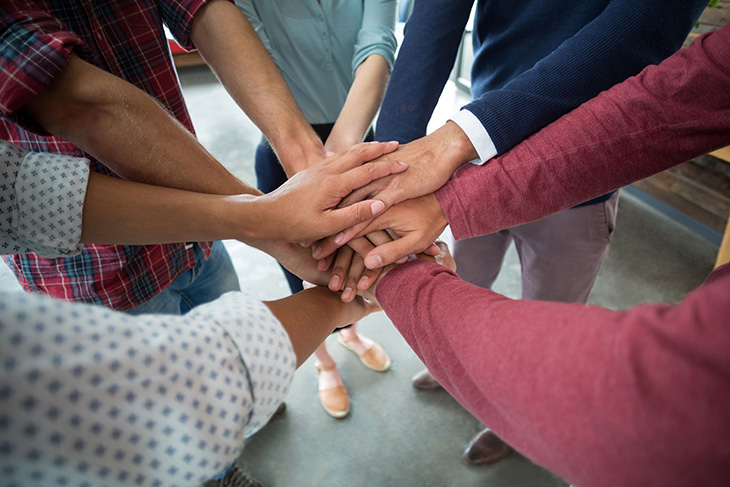 1. Joke of the Day
You could start of plain and simple with an office joke of the day. We've all got our favourite cheesy office friendly jokes. Get your co-workers to send in their favourites and see which one gets picked for the big screen! 
How about this one from Distractify.com: 
"Someone has stolen my Microsoft Office and they are going to pay for it... You have my Word". (I'll get my coat).
2. Secret Santa
Get everyone in the festive spirit with a little game of secret santa. Herd up the CEO and all the managers (who will no doubt be much obliged to help out) and get them to dress as santa clause. Each day you can pick a different Santa from your team and have your co-workers guess the Secret Santa.
3. Office Snoozer
Fallen asleep in a meeting? Each of us has a work alter-ego (whether we know it or not), why not introduce members of the team (who are happy take part of course) with a little intro and what they are famous for around the office.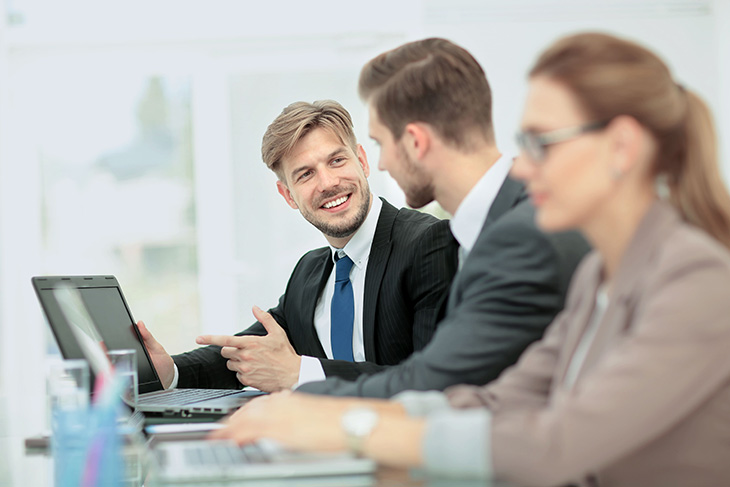 4. SnapThat SnapChat 
If you have interactive digital signage then you can enable your staff to upload pictures from social media and link it up to your screens. Ask for quick snaps on the way into work and the funniest picture wins a special prize. 
5. Best Dressed Pet
Is there anything funnier than a beloved pet dress in laderhosen? We don't think so. Whether it's a Bavarian Bulldog or a Puss in Boots, pictures of funny pets is sure to brighten any day!
And yes there's even a special day dedicated just for this purpose!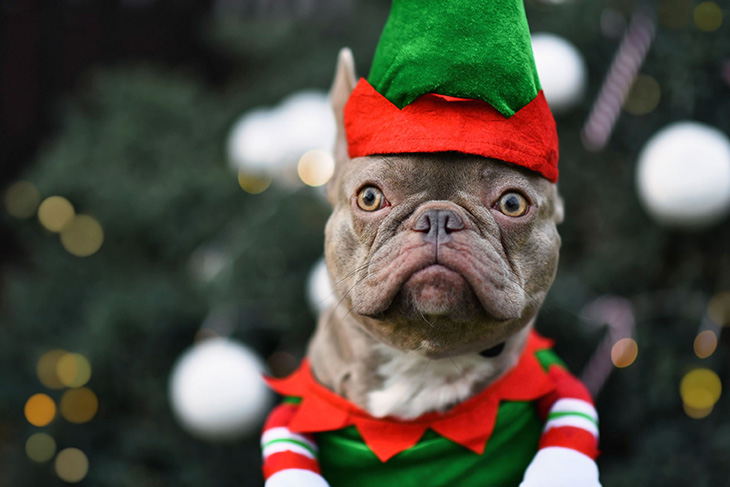 6. Be Mine, Valentine
Ask your co-workers for their best chat up lines (all in good taste) and display them around the office for all to enjoy (don't worry you can monitor them before they go live). 
How about this one from Reader's Digest?
"If you were a chicken, you'd be impeccable." (Awful, we know)
7. Current Event Jokes
With digital signage you can keep your employees up to date with the very latest news. Why not give a funny slant on the week's news or pull out the more weird and wonderful stuff for your co-workers to enjoy?
(And with Boris Jonson currently at the helm there shouldn't be too much scrambling around for a story).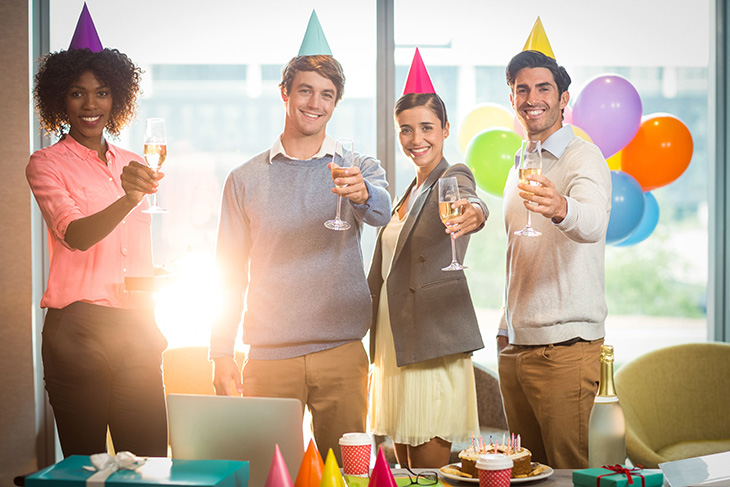 8. #TalkLikeAPirateDay
As any marketer worth their salt knows, there is a day of the year for virtually everything you can think of. So when you're scrabbling around for ideas you can always check on one of those handy online lists to plan your next special day of celebration. 
There's loads of scope for ideas with this too. Pirate dress-up day is a no-brainer, and how about #NationalLookalikeDay? Got a co-worker who's a doppelganger for Morgan Freeman or Ricky Gervaise? Upload them (with their permission) for everyone to see and enjoy!
Check out this list from Hootsuite for more inspiration: https://blog.hootsuite.com/weird-holidays-to-celebrate-on-social-media/
9. Sports Day
Everyone loves a bit of friendly competition and what better way to stir up some rivalry than to pit different departments against each other in a day of sporting activities for charity. 
Like a prize fighter getting ready for a big fight you can ask for some mocking jibes from either department to really ramp up the rivalry. Display what they have to say on your digital signage and let the games commence!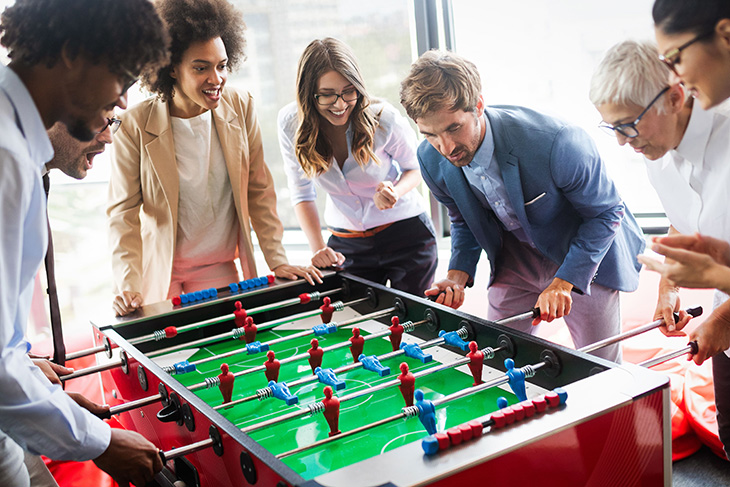 10. On the nose Jokes
Display jokes relevant to your industry to get that deeper appreciation. The old saying it's funny because it's true is certainly the case. If you can give your jokes a knowing nod then you'll not only put a smile on your co-worker's faces, you'll also win the day.
How about this one from Distractify.com: 
"When my boss asked me who is the stupid one, me or him? I told him everyone knows he doesn't hire stupid people."
If you're looking for more ways to inject a bit of life and fun into your office then you can read our guide on How to Make your Employees Happier at Work: Our Top Tips. Alternatively you can read our guide, "How to create a better office environment".