Can I display digital signage material on a standard TV?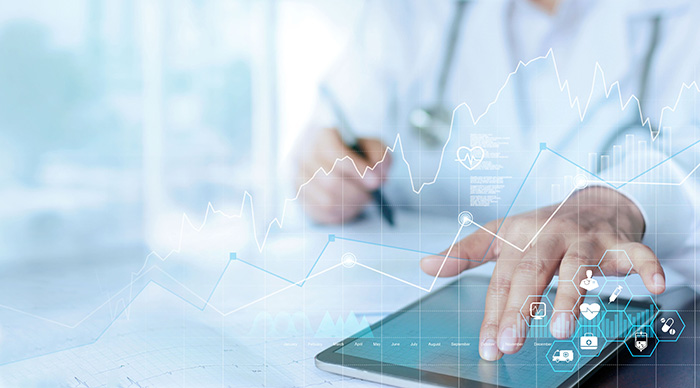 The short answer to this question is yes. Modern televisions now offer fantastic display options, are lightweight, easy to move around, and are generally a less expensive option than commercial digital signage.
Many TV's can now also be found with a slim bezel (the frame around the TV) or completely frameless, giving you that look and feel of a typical commercial digital display.
There remain some disadvantages of using consumer TV's for your digital signage however. These include if you wish to display your TV screen in a bright environment, somewhere that is likely to get a large amount of passing footfall, or if you'd like to display your screens outside.
Commercial digital signage is built with these conditions in mind. With a standard consumer TV screen you can expect that putting your television in a particular bright environment (like a shop window) will inevitably create glare on your screen and obstruct the viewing clarity of your message. Commercial digital signage on the other hand is in-built with what's called "High Bright Displays", meaning that the picture is not negatively affected by enhanced sunlight or particularly bright conditions.
Consumer TV's are also not built for outdoor use. Commercial digital signage is intended to be used both outdoors and in areas with large numbers of people passing through, whereas consumer TV's will generally not be as sturdy as to withstand such wear and tear and are not built to withstand rain or adverse weather conditions.
If you are thinking of going for a Commercial Display option, you can view our Digital Signage Display Options a Comparative Guide; Here we'll give you the full lowdown on display options and what's best for you.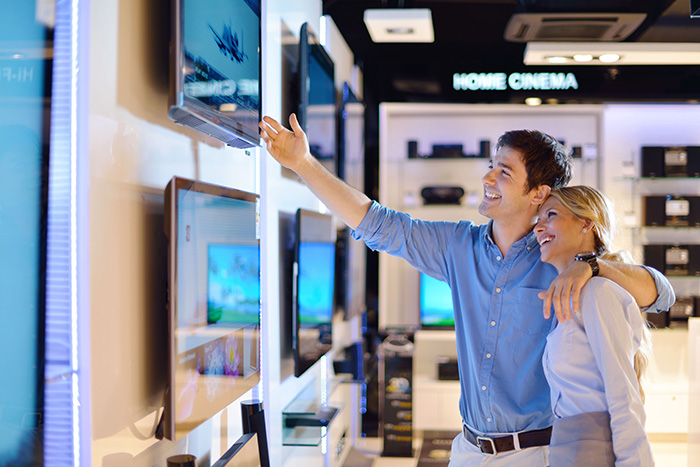 So how do you decide what's right for you?
Here's a quick run down of the features you can expect from a commercial digital screen vs the use of TV digital signage.
Consumer TV
Brightness tends to reach up to 300-350 nits
Commercial Use
Brightness tends to reach up to 1000 nits
Consumer TV
Not built to be switched on for long periods of time but modern consumer TV's tend to not burn out so quickly.
Commercial Use
Commercial digital displays are built to run 24/7 and have a lifespan of up to 70,000 hours
Consumer TV
Mostly larger frames but most modern TV's have the option for a slim bezel or a frameless option
Commercial Use
Slim bezel on all edges. Can be used portrait or landscape.
Consumer TV
Costs can range from £85-£1000 depending on the make and model
Commercial Use
Typically, 3 times more expensive than a consumer TV.
Consumer TV
Only covers personal use
Commercial Use
Is longer and covers commercial usage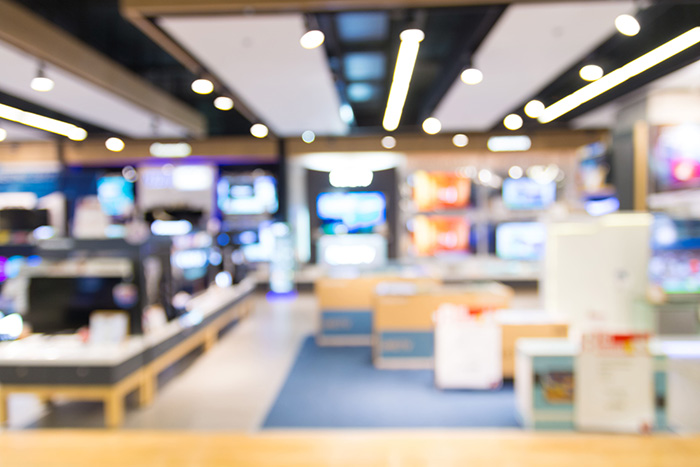 While consumer TV's are not designed specifically for commercial use, there is no reason why they cannot be incorporated in this way. Digital signage TV's are being taken advantage of many businesses right now to reasonable success. As with any organisational decision however you will want to ensure that you are using the correct option for your specific and individual needs.
If you want to create an impressive video wall, this won't be possible using TV signage. Even though many screens are either frameless or have a very slim bezel, they have not been built with the intention of projecting a display like you might find using professional digital signage. You will similarly need to sacrifice on any bespoke screen fittings designed to be aligned to the exact dimensions of your wall space.
If you're thinking of going for a video wall to wow your visitors you should read "Our guide to best video wall display options".
Similarly if your intention is to entice customers into your shop with digital display adverts out in public or in a mall or promenade, you will want to ensure that you use only commercial digital signage.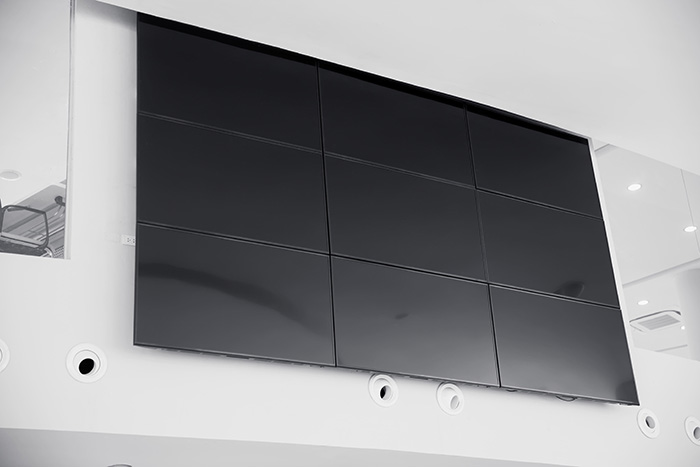 So what's the key advantage of using a consumer TV for your digital signage purposes?
It all comes down to cost and what you are trying to achieve. If you have a large number of screens that you would like to incorporate into your office space at the least cost possible then you may wish to opt for the consumer TV for your digital display.
With their high resolution picture, lightweight body and slim attractive looks, the technology and design behind consumer TV's are now better than they have ever been before.
With the invention of Smart Screens there is now also the opportunity to replicate the interactivity that is possible with commercial screens. As this Samsung ad shows, it is now possible for your consumer TV to provide intelligent and interactive displays simply by connecting your TV up to a free mobile app:
Users of this Samsung app can create interactive digital menu displays or create design ideas and upload them directly from their phone or tablet to the TV screen, giving endless possible opportunities.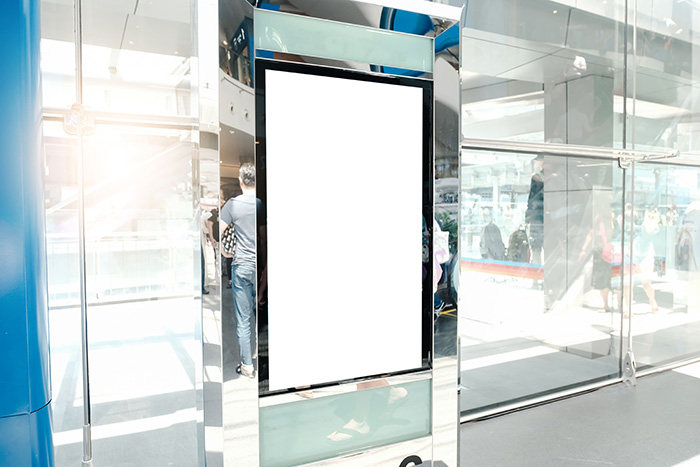 On balance what would we recommend?
At ADSreens we would always recommend going for the commercial digital signage where possible. While consumer TV's can be great for the more basic functionality, and with the incorporation of smart screen software and intelligent technology can come close to the real thing, ultimately they can't compete when it comes to the functionality and flexibility of digital screens.
Commercial digital screens vary in price and don't have to cost you the earth. And with all the benefits that you get in return from a commercial digital display you won't regret spending that little bit extra. That being said we are not against the use of consumer TV's for digital signage, and if you are really pushed for cash then they are a valid option too.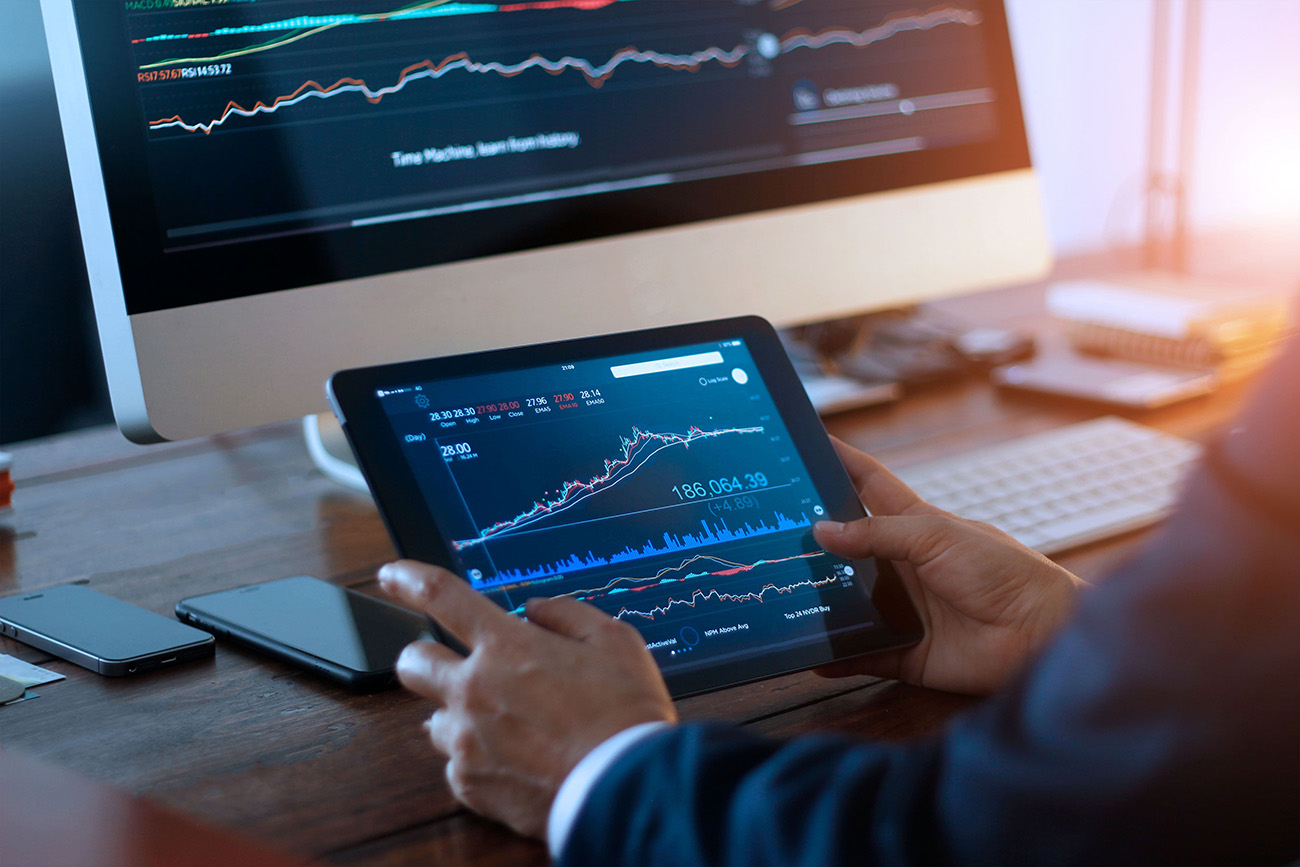 For more information on how to make the most of digital signage on a budget you can read our guide, "Top cost-effective ways to use digital signage".
If you aren't convinced that Digital Signage is the best option for you, here's a little stat from t-sciences;
Did you know: The human brain processes images 60,000 times faster than text, and 90 percent of information transmitted to the brain is visual.
Digital Signage has been proven to increase ROI in all sorts of ways for all sorts of organisations. If you'd like to talk to us in more detail about how you could benefit from digital displays in your workplace and what choice is right for you and your budget, please don't hesitate to get in touch. As experts in the industry we have many years of experience of tailoring digital signage solution to our clients needs. You can get in contact by phone on (22) 231-85-97 or via email cn@contentnetworks.pl .