5 ways bars can take advantage of digital signage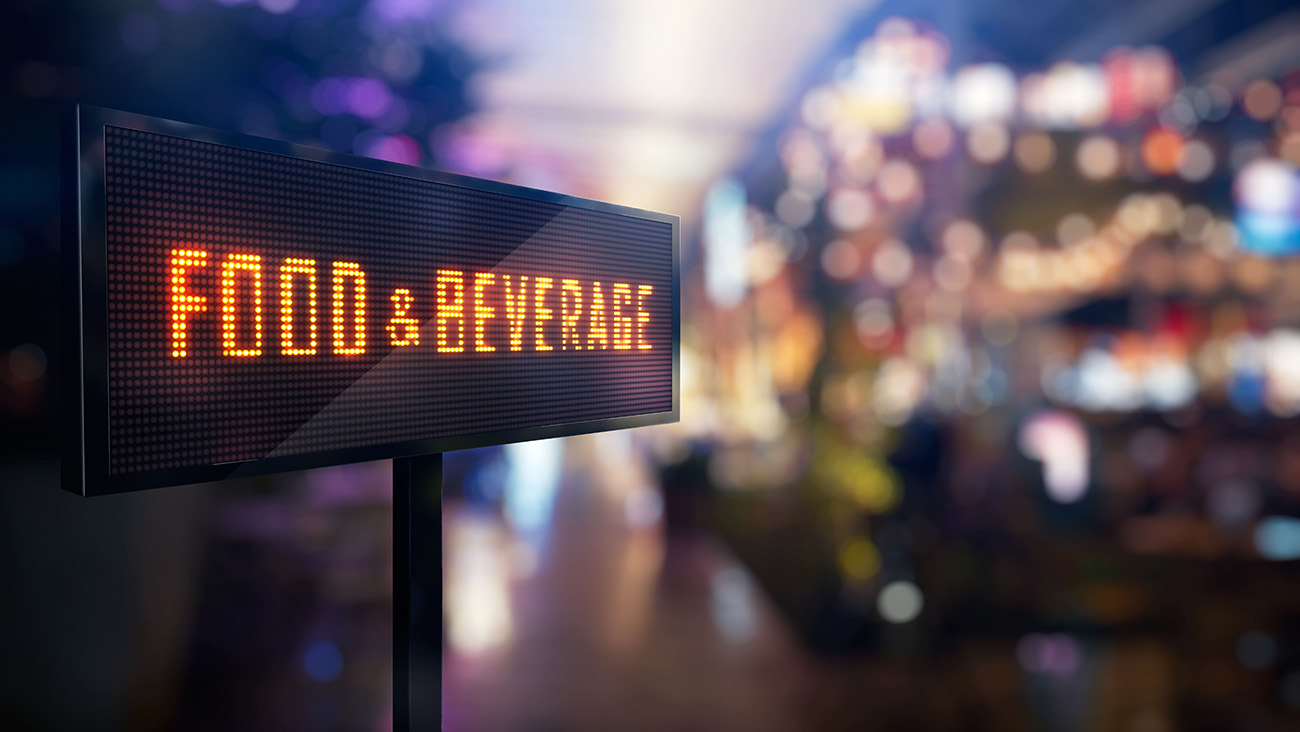 Digital signage is a great way to enhance the experience of locals and visitors to your bar or pub and to put some cash back into the register at the same time. Whether it's displaying your latest and best drinks promotions, or letting your punters know about the burger and a pint deal, digital signage can really help to boost sales and improve customer experience.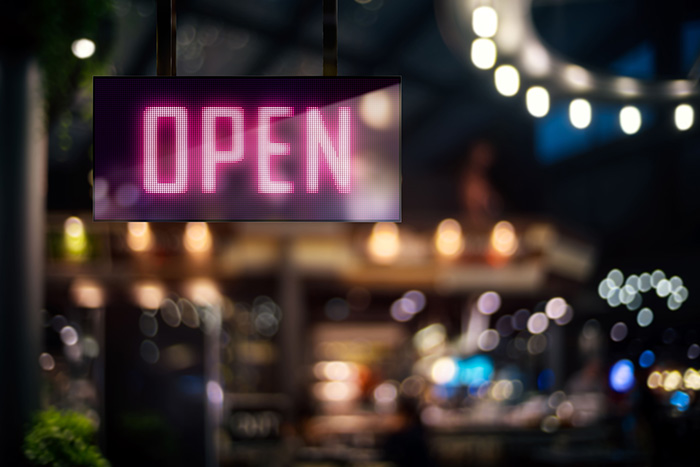 Here's our top 5 ways to use digital signage in your bar:
1. Advertise the match
Whether it's football or rugby or any other sporting event, if there's a big match on soon then you'll want to let your customers know that they can watch it in your bar. While putting up a sign outside notifying visitors that you will be showing the match is a great place to start, and putting up posters can also help, having the message flash up in bold on your digital display will really capture their attention and get them to make a mental note to give you another visit soon. 
For more information on how digital signage can help with advertising big public events you can read our guide, "Digital Signage & Public Events". 
2. Display your best drinks offers
Customers are creatures of habit. Many of us will order the same drinks again and again, because we like what we like. By displaying your latest drinks offers however you can really get them to push the boat out and spend a little more to get a little more back (from their point of view). They'll be happy that they are taking advantage of a great drinks deals, and you'll be happy because you'll be taking more money behind the bar by the end of the night.
While you can use posters to display your promotions and offers, digital signage will really grab the attention of your customer just as they are at the bar and ready to order their next drink. Splashing out on printed advertising materials can also become costly when if your promotions regularly become outdated. By using a digital screen you can update the information as and when you want.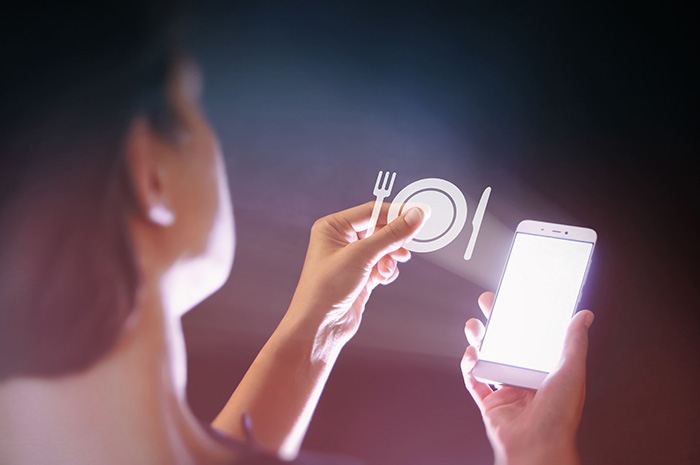 3. Give a space for advertising
If you're worried about the cost of installation of your digital screens then you can soften the blow by providing advertising space for local or national businesses. Just as you can take advantage of the advertising potential of digital screens with your latest offers and promotions, local and national businesses know that they too can profit from the large number of customers that come in and out of your bar every day. 
Providing you present alternative information and not just a stream of different advertisements for businesses then you are unlikely to irritate your customers while still ensuring that you can make a little money back in the provision of highly sought after advertising space. 
To find out more about this you can read our guide to "Digital Signage & Collaborative Advertising".
4. Personalize your screens for events
Holding events is a great little money maker for any pub or bar, and by using your screens to tailor messages that might include the likes of, "happy 50th David!", or "Happy wedding anniversary Jim and Barbara", maybe even along with some photos of the people involved can really make all the difference.
Far from just being a space to hold the event, you can become a part of the personal experience for the party. Members of the event will appreciate the personal touch and you will be known for providing a dedicated event space, and not just a bar that puts on birthday parties now and then. 
 
5. Provide a digital menu
Whether you're a foodie bar or you provide great value pub grub, by displaying your best menu deals on your digital screens you can really tempt your customers to one up their experience. As with your drinks promotions, your customers may have had preconceived ideas about what they would like to order, or they may have not come to your bar to eat at all but were simply won over by the digital menu advertisement. 
By providing your customers with the incentive to buy (with the delicious looking food you've presented in HD) you have now persuaded them to part with more of their cash to indulge and better their overall experience with you.  
Digital signage is a great solution for all kinds of hospitality venues. To find out more about possibilities, you can read our guide, "Digital Signage and the Hospitality Sector". Alternatively you can find out more about "Our top tips for better digital menus".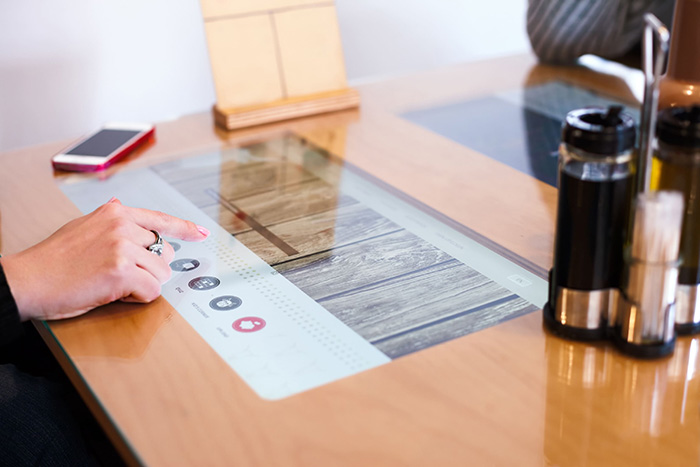 So why should you invest in digital signage for your bar?
Digital signage works wonders for pubs and bars because you have a captive audience. As your customers are waiting to be served they have plenty of time to debate in their own mind what they would like to have to eat or drink, what they believe to be the best value deal, and what they fancy having the most.
With the addition of 1 or 2 beverages along the way you could also say that your audience or more easily influenced to go for one of your 2 for 1 deals (even though they only really came out for one in the first place).
As a bar your customers don't just come to you for drinks or food alone. They are coming to you to unwind and have a good time with their friends. Because digital signage offers a world of possibilities when it comes to the kinds of content you have at your disposal to display, you can also have a bit more fun with your visuals and create some really nice and dynamic looking videos that add to the sense of fun your visitors will want to experience.
In short by providing your customers with a fun and lively atmosphere, complete with music and digital screens you are telling them that you are the fun and exciting place to be in town, while at the same time reminding them of those drinks deals they should be going for. 
Digital Signage is also a highly visual way of advertising. As well as hitting the right audience with the right message, you are hitting it in the right way. See this article by wezank: We Are Visual Creatures: How & Why. 
So what's to lose? Improve the experience of your customers, get them to come back again and again and reap the rewards by investing in digital signage for your bar. 
Not sure if digital signage is for you? Did you know: The Digital Signage Market is set to Grow at a CAGR of 8.94% to 2020