What do and not do in digital menu design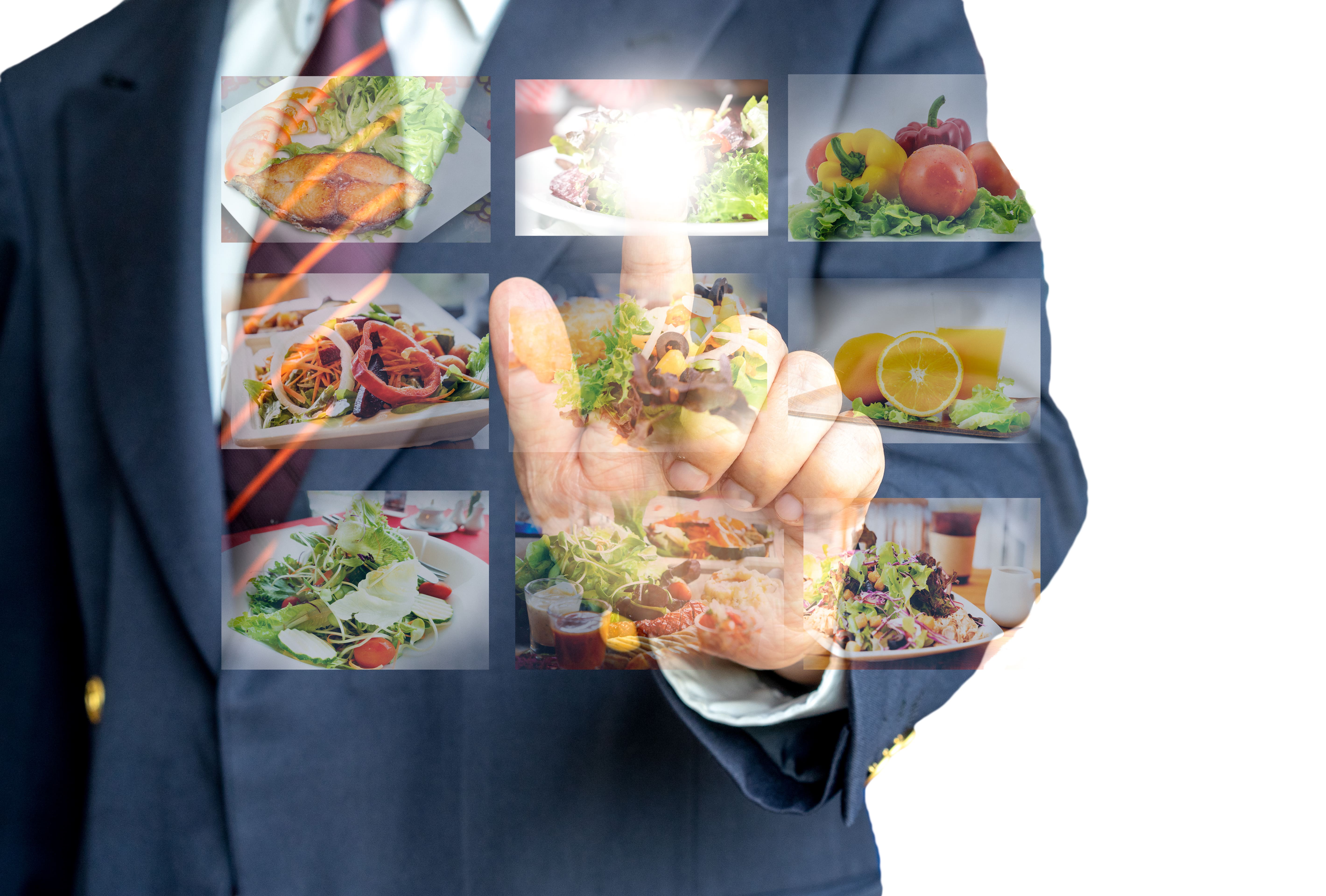 If you've been to a McDonald's recently then you will have no doubt come in contact with their fabulous digital menu boards. And if you weren't bowled over enough by their superb high resolution video display to go ahead and buy a Mcflurry then you have better willpower than us!
And it's clear that customers agree as McDonalds have reported an increase in sales of 3%-3.5% in sales thanks to their digital menu displays.
So how do they make the food look so tempting? Well, first off, the very fact that they are using digital screens in the first place for their menus and menu boards is to some extent a novelty, and then the way in which they use their screens goes beyond your bog-standard menu selection.
Example of typical McDonalds Menu Board.
Digital screens solve many age-old problems for restaurants or cafes like yours. Customers want more choice and selection, but this doesn't necessarily equate to an easier buying experience. You want to be able to really sell exactly what you have on offer without bogging them down in the detail, or confusing them with too much choice all in one go.
Digital menus offer a solution to this by providing the opportunity for beautifully crafted, mouth wateringly good display options that provide the opportunity to sell each of the key choices on your menu without simply providing a long list.
Your menu options can now not only be displayed in ultra high definition on your digital menu, but they can also now move and display all the key information that you need to present in much the same way as a mini TV advert. Beyond this, by providing a screen to display all of your most important options, your digital screen can still provide all of that choice that is so important to your customers.
So where do you start with creating the best digital menu design? Here's our top 5 tips for wowing your customers and getting them to buy into your digital menu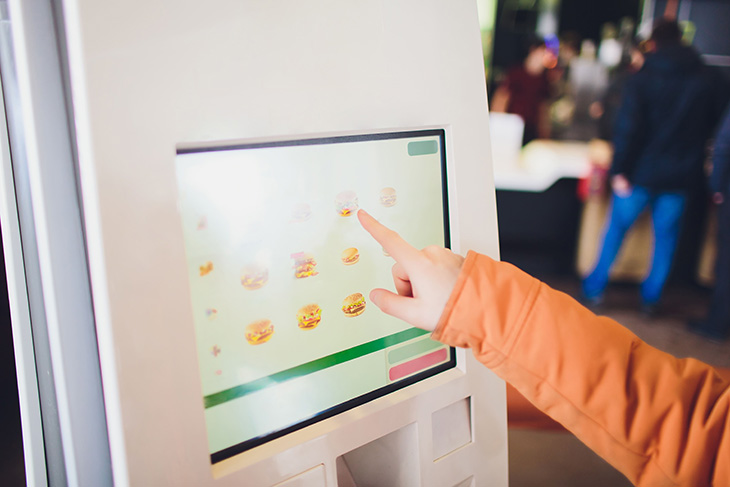 1. A digital menu is not like a normal restaurant menu
Now this might seem an obvious observation, but it can be easy to fall into the trap of producing menus that function in much the same way as the menus we've always seen and used.
Habit is a powerful thing and it shouldn't be underestimated when it comes to designing your digital menu. A digital menu has rules of its own - otherwise, you may as well just stick to your usual menu boards.
2. But don't go too wild either…
While you don't want to simply list all of your menu items as you would on a traditional menu, you'll also, at the same time, want to avoid going over the top with your digital menu design. While it is common to slip back into old habits, it can also be the case that we want to push technology (mainly just because we can) to do all kinds of wild and crazy stuff.
So… just because you can doesn't necessarily mean you should. Ultimately the technology is there for you to give the very best experience for your customers. While it is possible to achieve all manner of amazing things with your digital menu design, it doesn't necessarily belong in your restaurant and on your screens all at the same time.
The beauty of the McDonalds video boards is partly in their restraint. The design and animated material that goes into their boards shines through because ultimately it has been designed with the end user in mind and not in how far they can push the technology they are using. Every video and every bit of movement and detail that goes into the screens has been chosen as much to enthral as to provide a functional purpose and point.
To find out more about how McDonalds created their screens you can check out a video case study here.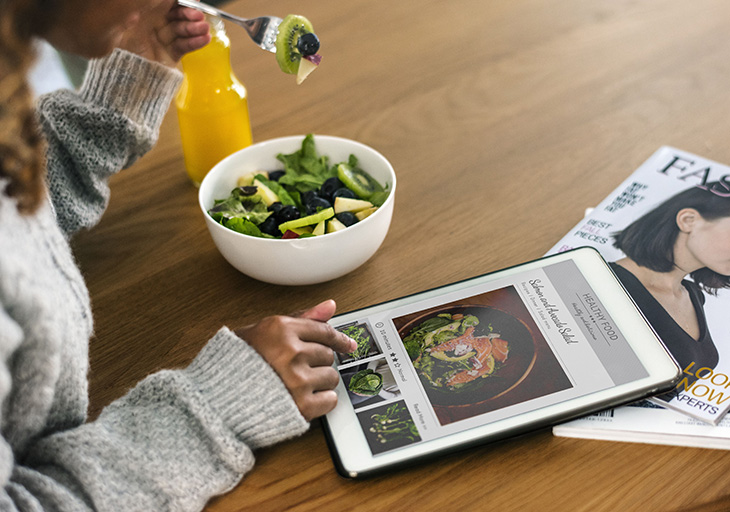 3. Be hyper critical and ruthless with your design
To really get your customers to buy into the choices that you want them to, you need to give just the right quantity and quality of information. Each element of your digital menu design and video needs to serve a specific purpose and each needs to shine in its own right.
If you have a special promotion on at the moment then you'll want your customers to know just what a great deal it is, with the effective use of colours, fonts and sizes for your digital menu. If you get any of these elements wrong, your menus can start to look messy and unprofessional.
Inconsistencies in your design and video will not only look bad it will make the information that you are trying to get across more difficult to digest (so to speak).
4. Use your time wisely
Much like a website or scrolling through social media feeds, customers will spend a very limited amount of time looking at your menu. In the case of McDonalds, customers might spend even less time on a fast food menu board (30 seconds according to the video case study above), and given that the food is considered to be a faster and more budget friendly option than most.
You'll want to make sure therefore that you are providing your customers with the right amount of options in the right amount of time. Similarly, you'll also want to make sure that you don't irritate them by rushing each looping image or video. This can often happen when we want to show as many options as possible in a short space of time, rather than allowing your customers to feel more at ease and simply choose the option they want from a smaller and more tailored selection of offerings.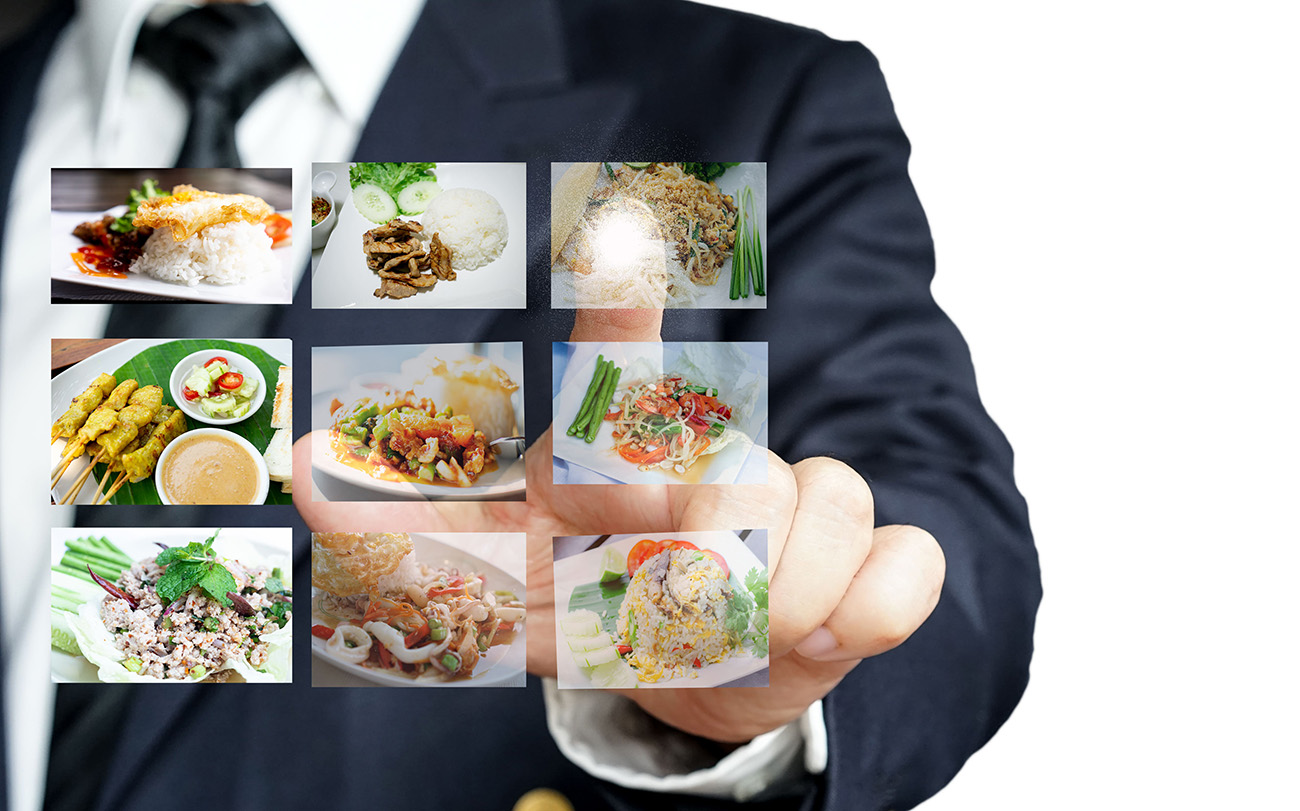 5. Get help
Designing a digital menu or a digital menu board can be a fine art. We'd advise to work with videographers and specialists to really make the most of that vital screen design. It's also a good idea to involve focus groups and test out different digital menus with them to see which they prefer and which they find easiest to read. At Ad Screens we are experts at helping our clients with designing digital menus for restaurants and cafés. To find out more you can get in touch via cn@contentnetworks.pl or (22) 231-85-97].
While it's natural to feel particularly beholden to every detail of your restaurant and it's design, it is always helpful to get a second opinion from both experts and the general public. Every individual is different, and, while you may know your menu like the back of your hand and every little detail and ingredient that goes into each meal, ultimately you are designing your digital menu for your customers and not you.
It's easy to miss details when you live in them day in and day out, whereas by seeking an objective opinion you can start to get a picture of the areas that could be changed or improved upon.
Why digital menus are your restaurant's best friend
Digital menus are a fantastic solution for any restaurant or café when used correctly. Whether you want to tailor particular pairings on your menu, like great wine choices with particular meals, or switch up your menu depending on the time of day to display breakfast, lunch and evening meal time options, the opportunities to tailor your message are virtually endless, and give you the chance to really show off your restaurants unique selling points.
Used in conjunction with smaller interactive digital menus with a larger range of choice, or your traditional menus if you prefer also gives you the opportunity to really get the experience spot on for your customers.
Get it right and your customers will love you for it!