13 ways to increase sales in restaurant (2020)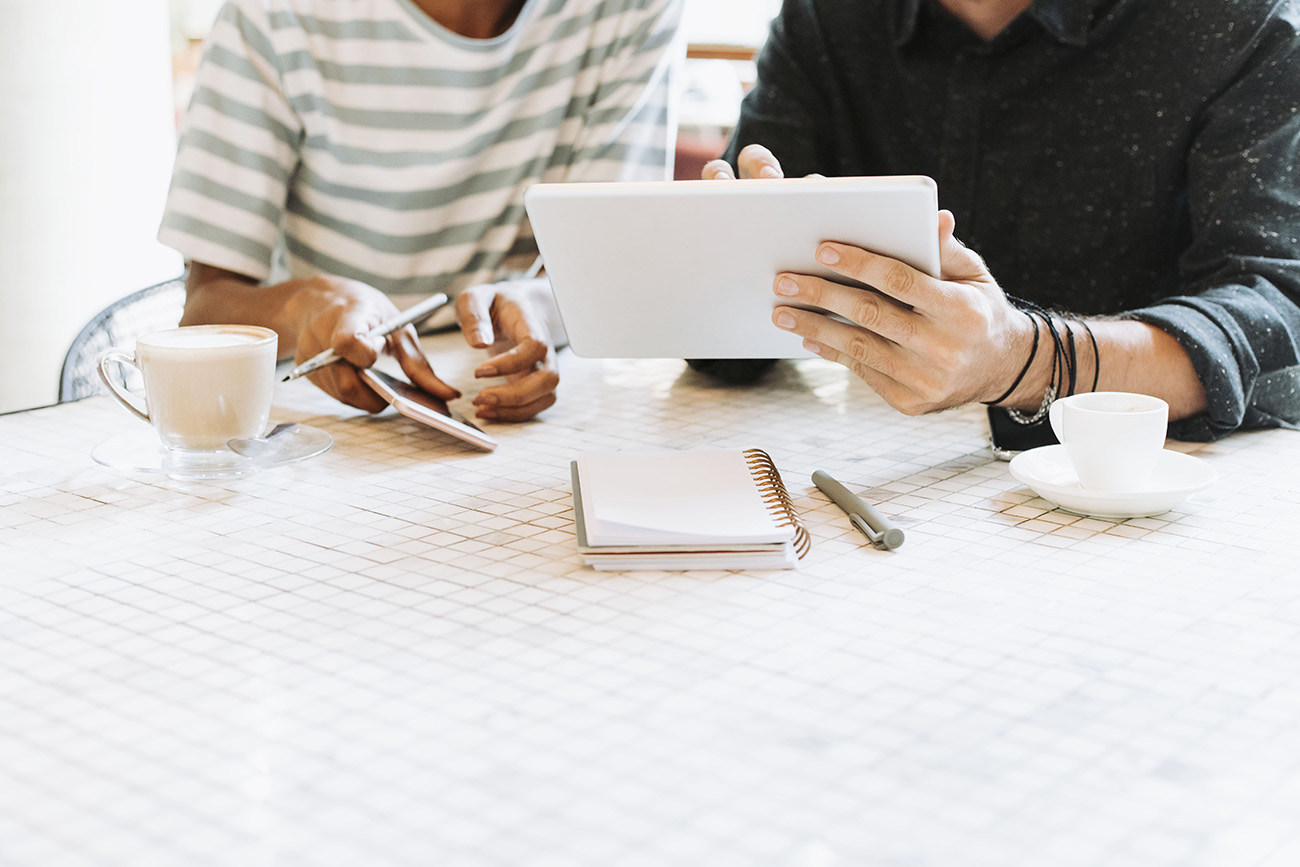 Do you want to be ahead of your competition? You may be wondering how to increase sales in restaurant and maximise footfall? With trends rapidly changing it can be challenging to keep your business fresh in your potential customers' minds. Below, we will share 13 marketing techniques you can use to attract new customers, keep regulars coming back, and ultimately increase restaurant sales.
1. Optimise for Search Engines
When considering how to increase restaurant sales, a great place to start is online. If you have a website, and you certainly should, it will need to be easy for customers to find. With 93% of online experiences begin with a search engine, it is critical to ensure that your website appears high up in online research results. 
How can this be achieved? 
Apply basic on-page SEO best practices

Create unique content

Implement keywords

Register with Google My Business

Think Mobile

Define your strategy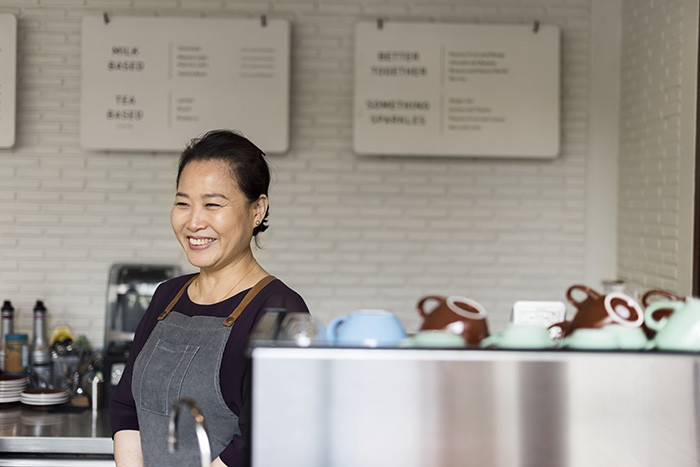 2. Digital display solution
Use a digital display solution to understand your customer base and boost restaurant sales. 
Benefits include:
The ability to find out your customer demographics so that you can understand how they engage with your marketing content

 Analyse the impact of your digital marketing campaigns to improve and refine future content

Access to customer data! Data is gold dust for restaurateurs, providing opportunities to effectively engage with your customer base and improve restaurant sales
Whether it is through the use of digital information displays or digital advertising boards, exploiting digital screens is a powerful tool in developing an effective digital marketing strategy. 
3. Your website is the portal to your business
Think of your website as your virtual shop front. Well designed websites that are easy to navigate with clear accessible content are key ways to increase footfall to your restaurant. Over 80% of the public use mobile phones when searching for information so make sure that your website is mobile compatible.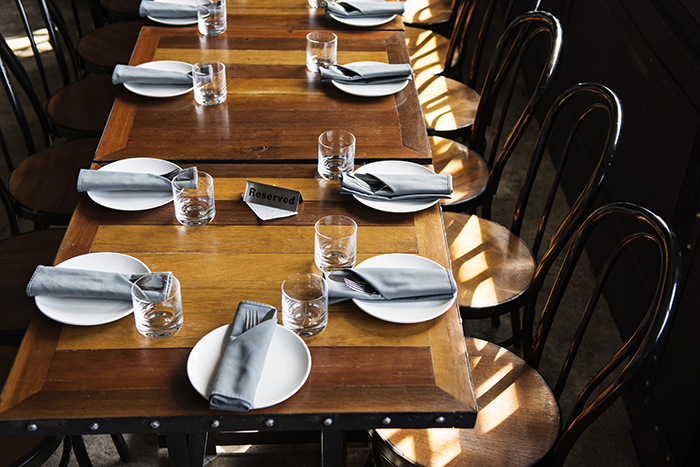 How can you use your website to increase sales?
Include the address and phone number of your restaurant in a prominent position.

Implement high-quality photographs of your premises (inside and out).

Clearly display directions to your restaurant and parking information.

Include menu details.
4. Exploit free advertising opportunities
When looking for sales building ideas for restaurants, consider establishing free listings in online directories.  If your restaurant isn't listed on the most popular sites for diners, unfortunately you will be missing out on a huge segment of potential customers. Examples of important sites for restaurants to have a presence on include:
Google My Business

Yelp

Yell

Citysearch

Urbanspoon

Chowhound
 As with your website you should include the following features to help drive demand:
Address and phone number of restaurant

High quality photographs of your premises (inside and out)

Directions to your restaurant and parking information

Menu details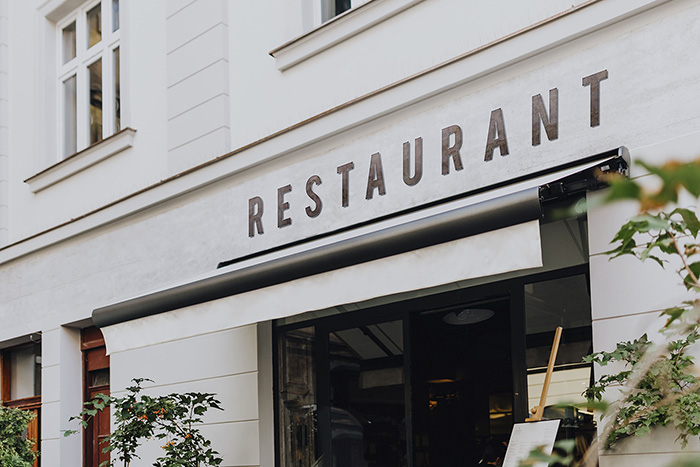 5. Engage with social media bloggers
With 71% of consumers being more likely to make a purchase based on social media references, many restaurants and cafes engage with influencers on social media. 
Food critics are a useful resource for boosting sales. Why not increase your customer base by researching who the local food bloggers and offer them a discounted or free meal in return for review?
How can you get a food blogger to write about your restaurant?
Reach out to your chosen food blogger on social media & engage with them on their posts. Once you've established a relationship with them it will then be appropriate to invite them to your restaurant. 
Once you have invited the food blogger to your restaurant, you should consider offering them a free meal, drink or experience. Remember, you're inviting them as your guest, and if they have a good time they will be more likely to write about it. 
If you want your restaurant to stand out, you must be unique. This will make it easier to grab the attention of bloggers too. Why should they care about you? What will interest their readers? Maybe you use only your own handpicked ingredients or perhaps you have some oddly delicious combinations on your menu. 
Many Bloggers have a large following of devotees who trust their judgement/recommendations and could help drive customers to your restaurant.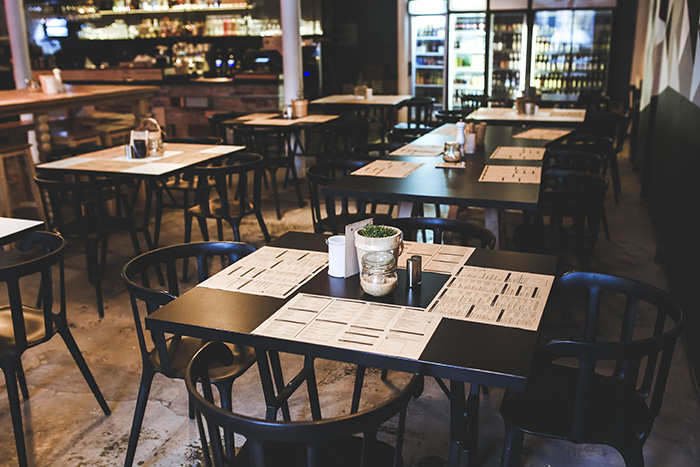 6. Devise a robust digital marketing strategy
In order to bring in more customers to a new restaurant, it is critical that you consider your digital marketing strategy. From website design to the use of digital marketing boards, CRM'S or digital displays its important to devise and review the impact of your strategy in order to maximize its potential.
What information do you need before creating a digital marketing strategy? 
What is the strategy's goal for your restaurant?

Who is your target audience?

Which aspect of your restaurant would you like to push forward?
Once you have the information to hand, read our guide to devising a killer digital marketing strategy for you restaurant.
7. Manage your customer reviews
Positive customer reviews are a proven way of increasing sales. It's a fact that 60% of diners read reviews before visiting a restaurant. By managing your reviews you will definitely increase revenue. The trick is to encourage your customers to write reviews. 
The fact is that happy customers are less likely to leave a review whilst disgruntled customers are more likely to do so. By encouraging contented customers to share their experience,  you increase positive promotion around your business and will improve your chances of increasing footfall.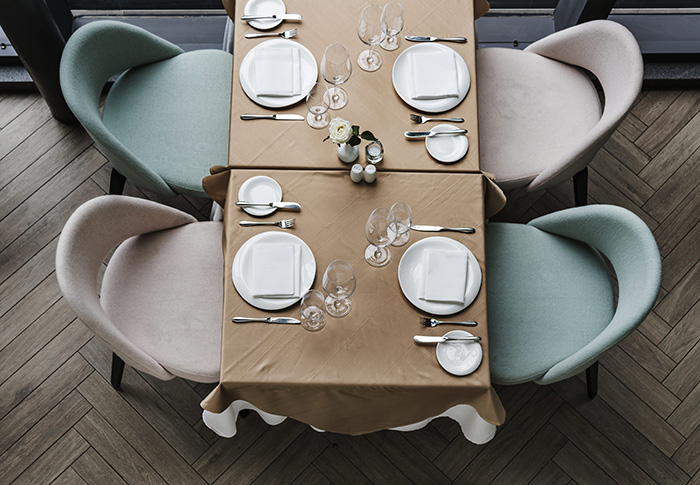 What websites are good for collecting reviews?
TripAdvisor

Facebook

Yelp 

Google My Business
How to encourage customers to leave reviews? 
Encourage staff to ask your customers how their meal and experience was before presenting the check. If the customer has had a positive experience, kindly request that they share their feedback online.
 

Follow up with customers after they have left your establishment with the help of websites like ReputationStacker.com. Consider adding a location on your receipt where customers can provide their email or phone number for feedback.
 

Respond to both positive and negative feedback.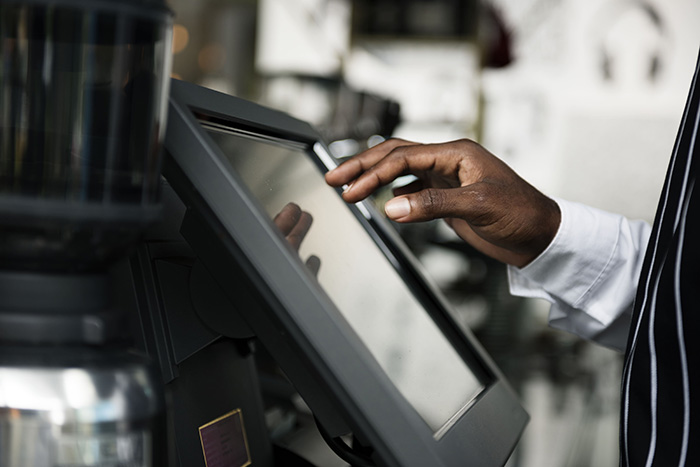 8. Create a virtual customer base
Build a virtual customer base. The data you have on your customers, such as email addresses or phone numbers can be utilised to create a route to market. 
Texting or emailing selected customers will allow you to inform them of menu launches, events, or discount evenings. 
Harnessing this data will produce exceptional results and help you increase sales for your restaurant. In fact, a study by Harvard for restaurants demonstrated that by encouraging 5 percent of customers to return on a regular basis could increase revenue by 25 to 125 percent.
9. Make use of themed days/events
Are you looking to maximise covers throughout the year? You will likely have periods where business is a little slow. A good strategy to boost restaurant sales is to consider introducing themed months of activities. 
Whether it's Father's Day or Valentine's Day, you can promote events directly to your customer base via the use of our digital marketing methods. Religious holidays, local or national events can all be considered when encouraging footfall.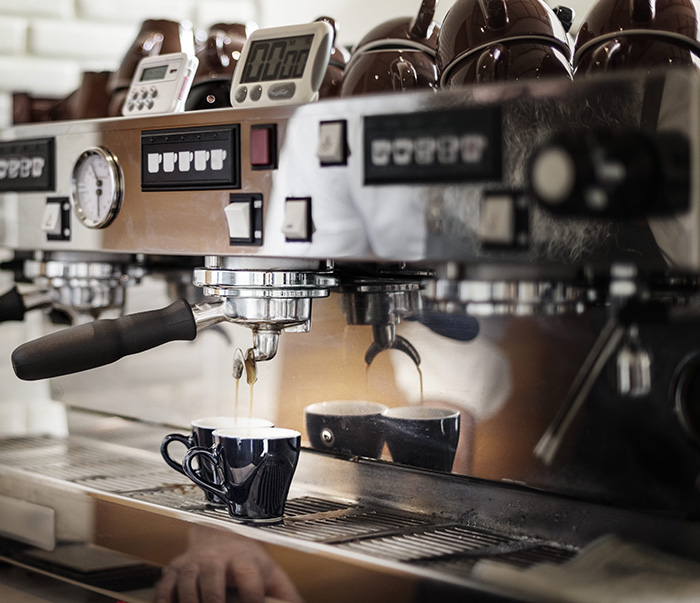 Special events to be hosted on themed days could include: 
Cocktail masterclass

Hosting a famous chef

Open mic

Hosting a professional photographer

Live performers
10. Increase your visibility in your community
If you want to widen your presence and raise your visibility, as well as, using our digital solutions to engage new customers, you could consider sponsoring or attending local events. Sponsoring the local cricket or football club is a way of increasing your sales reach to a diverse customer base.
Things to consider before choosing an event to sponsor: 
Does the events target market match yours?

How can the event increase brand visibility?

How many leads can you expect from the event?

What are the advertisement benefits (will you be included in all marketing material etc.)?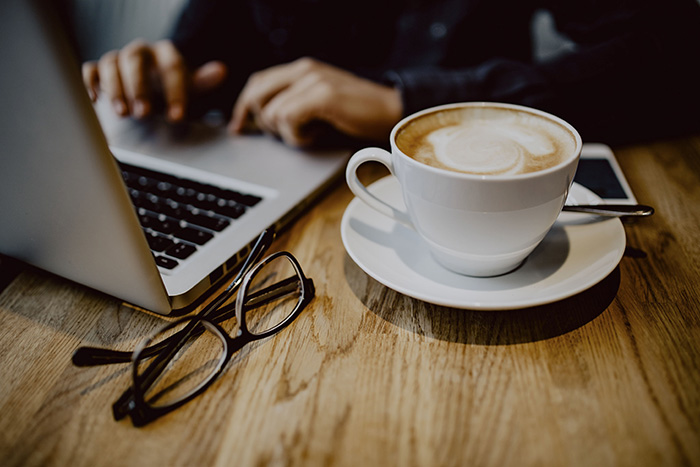 11. Encourage customers to use social media
Getting customers to engage with your business by writing a review or taking photographs and sharing them on Twitter or Instagram is important. Staff can always encourage customers to engage at the end of their visit, but a reminder on your business cards or the menu or bill can help drive up your sales. Remember though, images of your restaurant should be excellent. Consider taking advice when decorating so that colour schemes enhance the photos.
How to encourage interaction on social media?
Create a hashtag and display it around your restaurant.

Run a customer photo competition of your dishes using your hashtag

Encourage social media check-ins
Read our detailed guide containing 10 steps to promoting your restaurant on Social Media for more assistance. 
12. Excellent photography
Looking for strategies to increase sales in restaurant? The opportunity to entice new customers and increase sales through websites and social media is immense. The key to success is to ensure that when using photography to market your restaurant and your menus, always use high quality images.
If you can employ a professional photographer you should, otherwise you should practice with colour and settings. Asking colleagues or friends for feedback is always a good idea.
If you are opting for DIY photography, take a look at our 5 tips improve your restaurant photography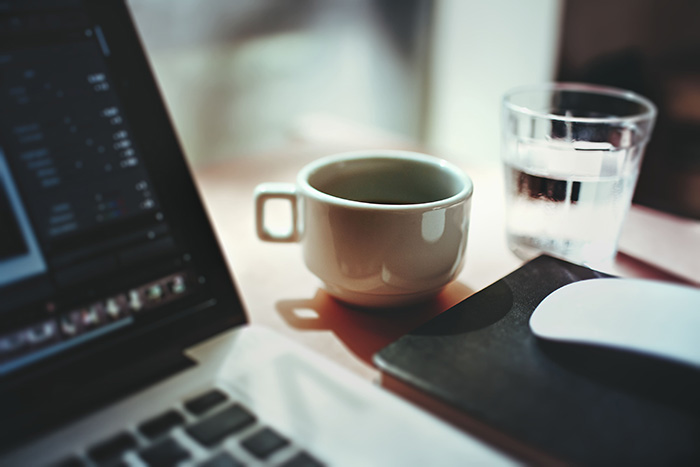 13. Build your followers on Social Media
Increasing your followers on Instagram, Twitter and Facebook is an important part of your digital marketing strategy. There are a number of techniques you could use to increase followers. The more followers, the more potential customers there are for you. 
The first step to your social media strategy is to define who it is you are trying to target. Is it the business lunch crowd? Or perhaps the after-drinks crowd? 
If you are trying to target the business lunch crowd, what message should you display? Perhaps it is daily specials? A delivery schedule?
If you are a chic restaurant aimed at hipsters, your messaging and tone of voice should align with that. Your vocabulary should reflect the crowd you are aiming to attract. 
What social media sites are your competitors using  and how are they using them? You should follow their posts, tweets and pins to see what generates engagement.
Read more on how to improve your restaurants social media presence.
Conclusion
When it comes to finding new ways of increasing sales for your restaurant, there are many factors to consider. The good news is that if you follow the basic tips above you will be able to attract new customers, as well as, retain them. You'll be on the road to success in no time.