The benefits of screen sharing and an analysis of which methods to use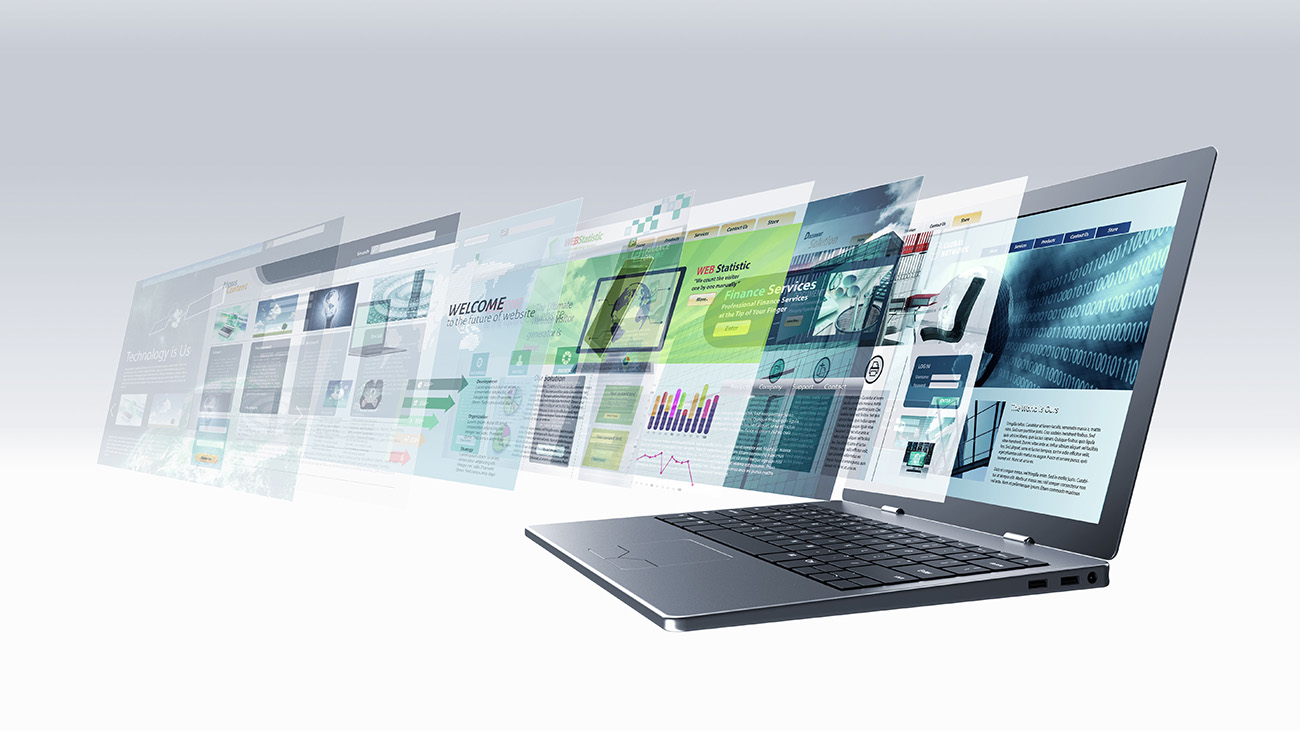 Finding your way around and understanding the meaning of technical terminology can be daunting. They don't have to be, so we have provided you with a guide to the differences between wireless screen sharing, screen mirroring and screencasting. Essentially all wireless interactions operate differently depending on your needs and preferences. We are sure you will find it insightful. 
Let's begin by identifying what exactly wireless screen sharing, screen mirroring and screencasting are.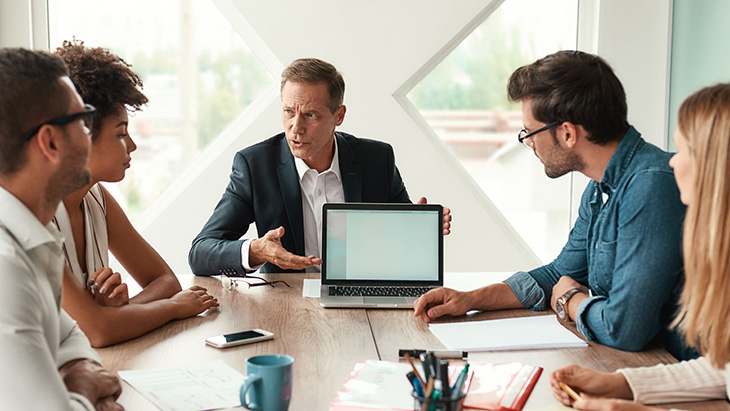 What is the meaning of "streaming" ?
Essentially, streaming describes the movement of live information, such as visual data or audio data in a continuum from your chosen device's screen. It allows you to watch content of your choice over a range of devices at any time. 
You can:
Actively stream data from your device in meetings or presentations to reinforce your messages

Remotely stream information and data to clients through our digital signage solutions

Benefit from uploading striking content onto larger screens for a better impact.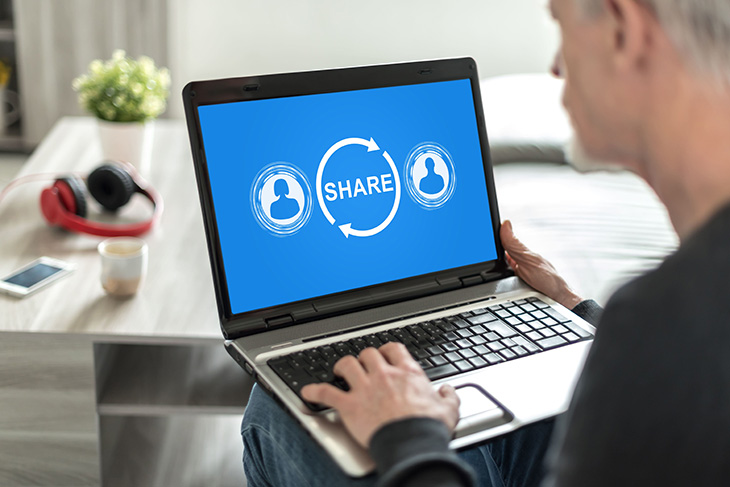 What is screen sharing?
Simply put, screen sharing is commonly known as desktop sharing. Essentially, screen sharing entails making a copy of your computer screen and streaming to other computer screens. There are numerous benefits of screen sharing and in recent years, stats have shown that it has regularly helped companies to enhance their customer service and sales approach. Benefits include:
The ability to work with a colleague or colleagues remotely on a presentation or document. This is particularly useful when delivering training or teaching online from anywhere in the world.

Access to a variety of screen sharing options to suit your needs whether its for use in meetings or multiple staff inputs for training or development.

Absolute security of content whilst sharing. Content is encrypted, meaning that it's converted into a code and ensures safety of data.

Quality of the delivery of content is ensured because only new content being delivered is delivered by the network, reducing bandwidth usage and therefore quality at point of reception.
Find out more about the benefits of screen sharing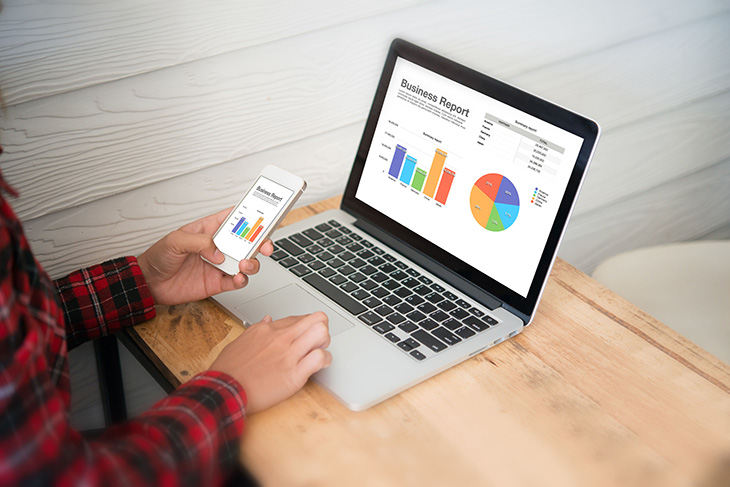 How can screens be shared? Via Screen mirroring or screencasting….
What is the meaning of screen mirroring?
It's quite simple, screen mirroring allows you to project, or "mirror", what is on your chosen device . These include smartphones, tablets or computers. You can then stream data from your device to a TV screen, projector or digital signage unit, without needing to use a cable. The screen you mirror to will replicate the exact image or document you have on your device. This allows you to: 
Share your content such as images, videos, documents, presentations on larger screens, to audiences at meetings or events.

Choose visual content for viewing by an audience, whilst allowing you to see hidden information such as speakers' notes during your presentation
What is the meaning of screencasting?
A screencast is a screen capture of the actions on a user's computer screen, typically with accompanying sound and with the potential to add  animations, graphics or video-within-video. In the same way that a screenshot is a static representation of a screen at a specific moment, a screencast captures the activity on a monitor over a period of time. 
This allows you to:
Showcase a screen accompanied by an audio track

Share content from your screen with a narrative from a presenter
You may think that screencasting and screen mirroring sound similar, but there are a number of differences...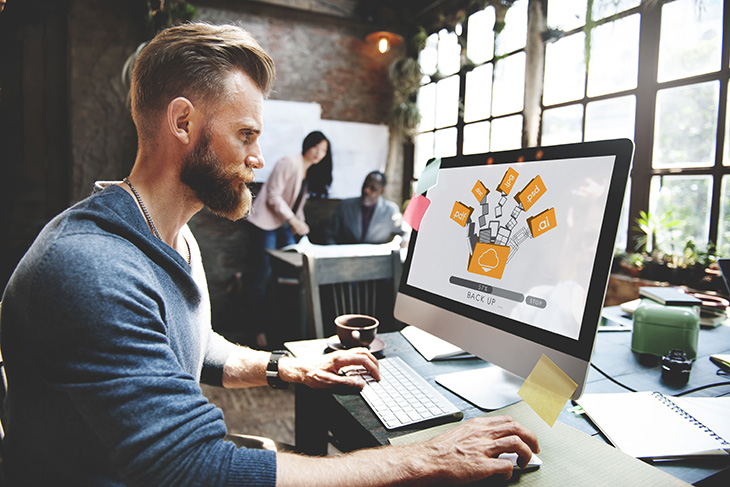 What is the difference between screencasting and screen mirroring?
Basically put,  the difference between screencasting and screen mirroring is the way in which the content is shared to a display. This essentially means that:
· When screencasting,  your TV Screen or digital signage unit wirelessly receives online content via a digital media player to a TV via a wireless connection.

· Screencasting will allow you to send content (movies, video clips, and audio) from your chosen device such as mobile or laptop. This allows you to source free material from YouTube for example, from your phone to your chosen screen.

· With screencasting, it is possible to utilise your device whilst streaming your content without any buffering or screen freezes This is because you only use your device to initiate the casting. Once initiated the server you are accessing will deliver the connectivity for your casting. This frees up your device for other functions.

· Screencasting allows you increased flexibility, not just in terms of allowing your device to function fully once casting has initiated, but it also affords you the opportunity to physically leave the premises, with your device, whilst continuing to screencast to an audience. Read more about the benefits of digital screens for remote workers

· Screencasting whilst being highly effective, allows content to be shared between devices such as films and documentaries and TV shows using streaming platforms like Netflix and Hulu 

· Unfortunately, some platforms don't support screencasting. Where screencasting isn't supported for your requirements, screen mirroring is an alternative solution.

· Screen mirroring is particularly useful when an app does not support screencasting . Mirroring does not rely on support from the app. As long as the chosen device supports screen mirroring it will display content regardless of the app.

· When screen mirroring there is an issue of appearance. Mirroring allows others to see your device screens content. This can detract from the impact of the images you are presenting. For example you may not wish others to see your settings, home etc.

· Screen mirroring requires the sending device to run with the possibility that your device may time out or run out of battery. Screencasting avoids this issue. Once initiated screen casting allows you to release your device for other functions.

· Screen mirroring can be used through remote or cable connections, for those of you who like the security of connecting through cable and wires. In this way data is transferred through HDMI cable that is connected to your sending device.

Conclusion
The function of screen mirroring and screencasting to share a screen are essentially the same. The aim is to stream data from one device to another or others in real time. High quality data that can be visual or audible, for presenting presentations or documents to staff or clients can be streamed or uploaded from your chosen to device to large screens or digital display outputs. The differences are important and you need to be aware of them but the outcome is the same. We have the right solution for you at AD Screens so please feel free to contact us.