Our top 6 trade show booth design tips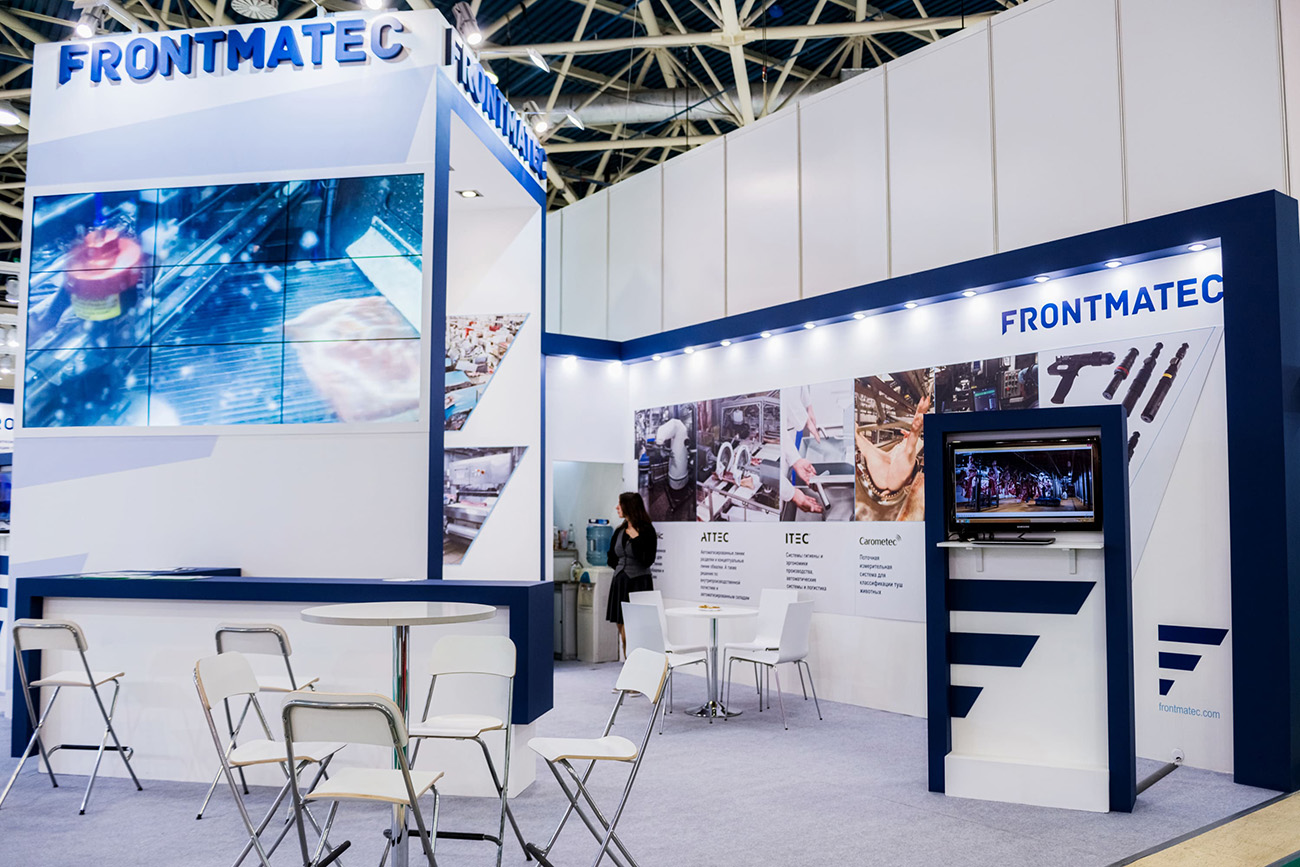 Are you looking to really make an impact at your next trade show? Want to be the star of the show and the stand that everyone is talking about? 
Events are a kay driver for growth for thousands of businesses world-wide. Events can play a key role in helping to get your message out there and in building those key business relationships that are so important. As Eventbright points out the event sector in 2015 "was worth an estimated £19.2 billion in venue and destination direct spend". 
So it's really important that you make the right impression!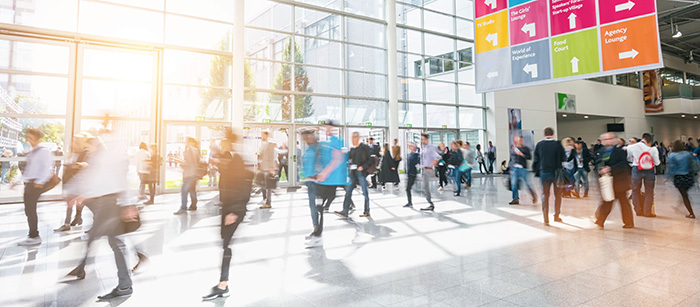 So you've put all the effort into researching the event, organising your trade show booth and prepping everyone attending as to what to expect from the day. You've put on your very best charm and wit and have provided guests with little goodie bags to take away, but you still haven't quite made the impact you were after. 
It could be that your trade show booth design has let you down.
A high quality well designed booth can make more of an impact than you might expect. While of course it is important that all the other elements to your trade show performance are on point, it is also critical that your booth is working in your favour. A well-designed trade show booth can be the difference between being taken seriously and losing your audience. It is vital therefore that your trade show presents the very best of your organisation and the important message you have to get across.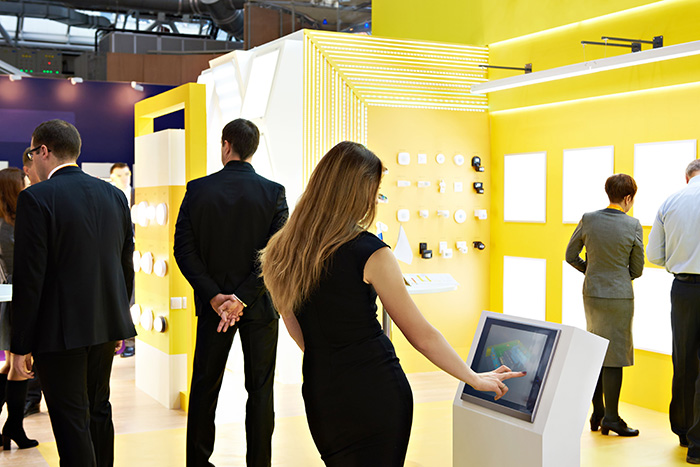 Here's our top tips to designing a winning trade show booth
1. Be eye catching
In often very crowded trade shows it can be easy to get ignored. Visitors have a short amount of time to spend with each trade show booth and will ultimately always prioritise the booths that they visit depending on their reasons for attending the event, and your ability to persuade them that you are worth spending their time with.
There are a number of ways you can achieve this. Firstly, you don't have to be the loudest (be it in terms of colour, message or actual volume) booth at the event. You don't want to irritate your visitors. What you do have to be is different, relevant and focused. If your branding is really focused on getting your core message across as efficiently as possible then you are onto a winner. Creativity is your best friend in achieving this. The more creative your trade show booth and idea the better the response you'll receive. 
For more help on this you can read our guide, "How to grab your audience's attention in the right way".
2. Be Authentic
Authenticity is key when it comes to your branding. If your branding is not authentic to your core values or your core message, or you are in some way trying to present an identity that isn't really you or your organisation, then visitors will be able to sniff this out straight away.
For more on this you can read our guide "How Digital Signage can help you to be more YOU". Alternatively you can read our blog, "Digital Signage & Corporate Culture".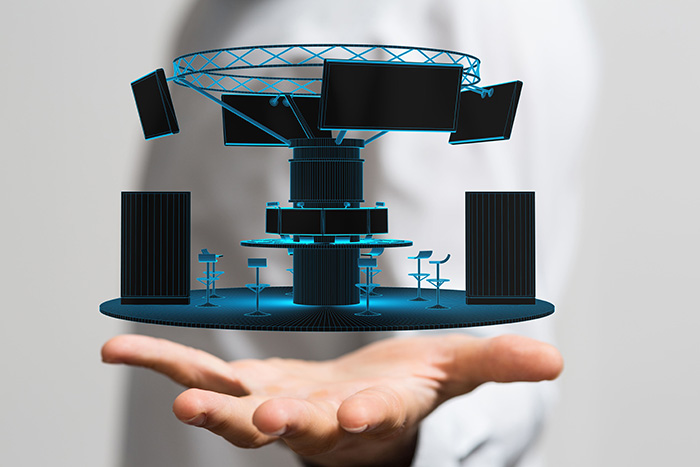 3. Understand your audience
While it is important that you are authentic in the way you brand your trade show or expo booth, this does not mean that you should limit your creativity when it comes to how you present yourself. Your audience will expect you to tailor your messaging to be suitable for them or the event that you are attending. 
There are a thousand different possibilities when it comes to branding your trade show booth, you just need to pick one that makes sense to your core brand and your audience at the same time. 
4. Be Consistent
There's little else that looks more unprofessional than inconsistent branding. While you might think that this shouldn't be the be all and end all when it comes to the reason you are at the trade show and what you have to offer to your visitors, if your stand is inconsistent in its design, or in its colour choices or style, then your visitors will notice. Consciously or otherwise, your visitors will rightly or wrongly take your inconsistent branding as a negative signal.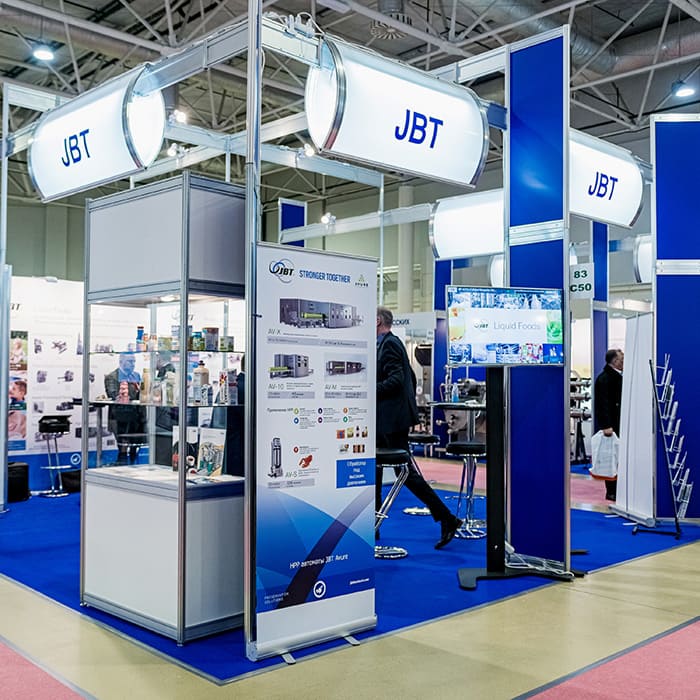 5. Be Clear & Simple
Amidst the noise and activity of a trade show it is more important than ever that you have a clear and simple message. Your visitors will already be negotiating their way around a plethora of different messages from other trade show booths, so you don't want to add to that noise any more than is necessary by blurring your message. 
If your booth design is too busy, or your message can't be understood within a few seconds, then your audience will simply move on as they do not have the time to investigate what each and every booth is communicating in great detail.
A good brand should be both eye-catching and get its message across as simply and efficiently as possible. 
6. Be High Quality
With all elements of your trade show booth design you'll want to ensure that it is all high quality and looks and feels professional. If your booth is rickety or your pull up banners are peeling or faded then this will immediately create a bad impression of your brand no matter how well branded the booth is.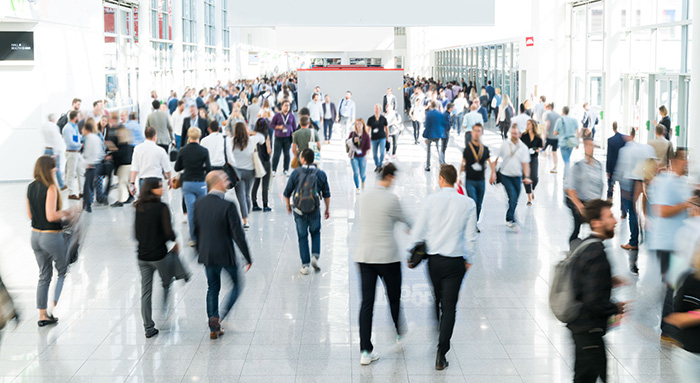 It's time to get creative
Now that you are armed with all of our very best tips to improving your booth design it's time to start getting creative. 
At Ad Screen we specialise in digital signage and help give brands like yours the edge at trade shows where you are competing with many other brands. While pull up banners are a great way to reinforce your brand, and can provide useful information to your audience, digital signage can prove to be a real draw for attendees. 
Moving images immediately capture attention, while slick videos, animations and messages will both show off your brand in a positive, dynamic, and professional way and also get your key message across quickly and efficiently. 
Go win your audience over
With these tips in mind you should be ready to go out and win your audience over not only with your fabulous personality, but with a trade show booth that does you and your message justice. 
For more tips on how to make the most of your next trade show event you can check out this article from Event Manager: "10 Killer Tips on How to Make you Event Successful".
To find out more about how we can help you with your trade show booth, with either design tips and ideas, or in installing high quality digital signage get in touch via at email or by calling number.