How these 5 apps can help transform your business meetings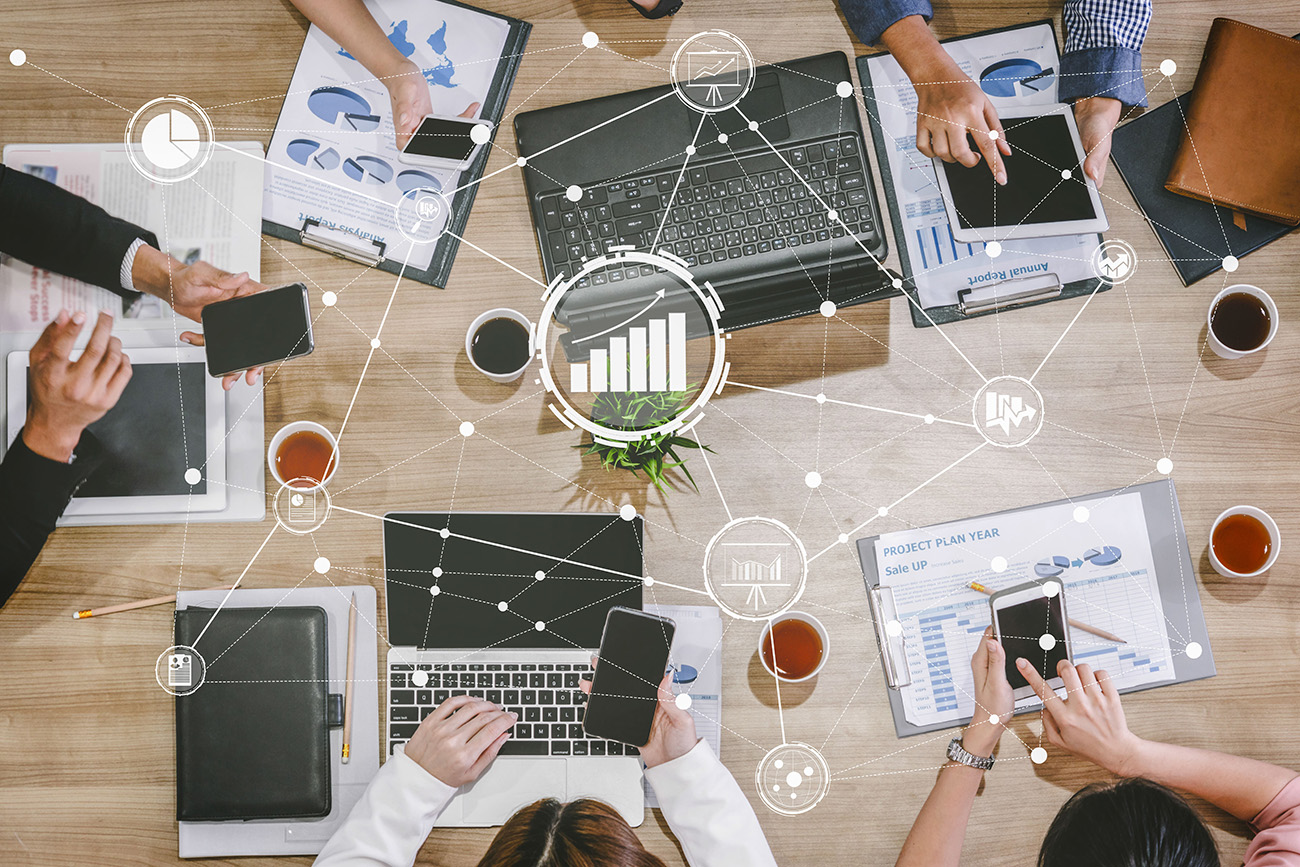 We've all been there. We enter into a meeting expecting to fulfil a number of objectives, communicate key insights, and delegate tasks and actions off the back of these insights, but, for one reason or another, you leave the meeting feeling like none (or very few) of the objectives you set out to achieve have been fulfilled.
This can be a painful process. After all, your schedule is packed enough as it is without losing hours out of your day due to ineffective or unproductive meetings. There are a number of reasons why this can happen. Below are some common examples of where meetings can go off-track
Your meeting agenda is not kept to

There was no agenda to begin with

The meeting gets hijacked by strong personalities

The meeting could have been a simple email or phone call

The objectives of the meeting are not clearly communicated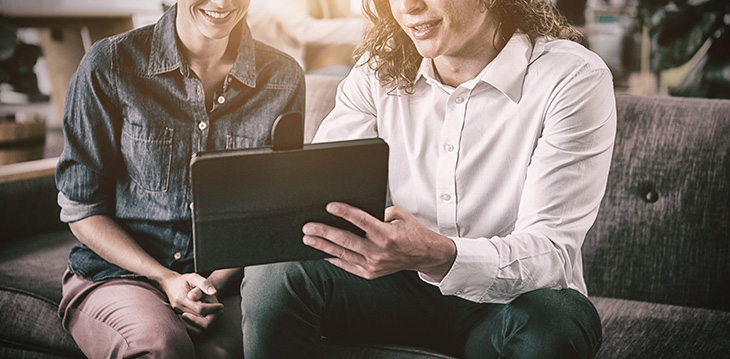 Whatever the reason for your poor meeting experiences there are a number of ways you can ensure that you hold better and more productive meetings.
One method is to use corporate meeting software/technology to your advantage by using apps to keep your meetings on-track. With this in mind, we've selected our top 5 apps for better business meetings:
Zapier
How Zapier can help
Automatically connects all of your apps

Provides workflow automation without the need for developers

Keeps you organised

Makes sure you don't miss anything
If you are frustrated with manual tasks taking up your valuable time, or by inefficient methods of planning and communication, such as protracted or disconnected emails and other communication platforms, then Zapier could be the meetings management software for you. Zapier can connect up to 1000 different apps so that you can remain connected no matter where you are working or which platform you prefer to use.
Save yourself the headache of missing that calendar reminder to join a meeting, or the attached agenda within your email client, by connecting your apps automatically, and letting Zapier take care of your business plan for you.
Read our guide to How digital screens can help keep your workforce connected.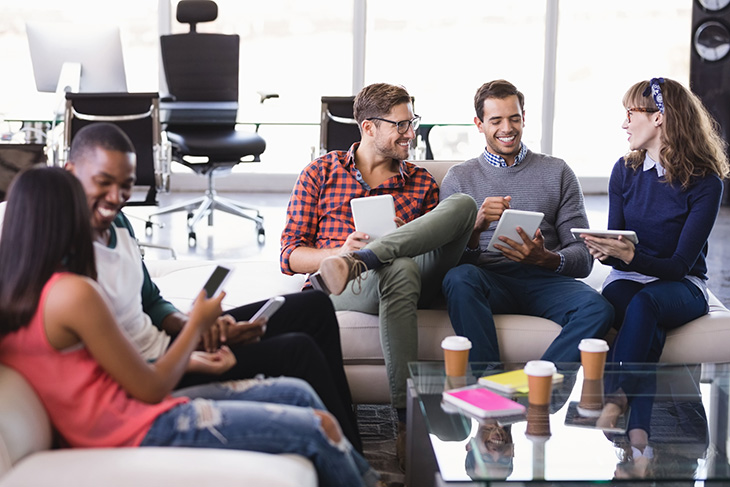 If you're looking for the best online meeting app, First Agenda could be the solution. It:
Saves time in manually updating files and documents

Eliminates the possibility of missed actions

Helps keep everyone on track

Keeps everything in one place
First Agenda is a fantastic tool that not only helps keep all of your meeting notes and agendas in one place, but also automatically updates everyone in the meeting of all of their individual actions and requirements as discussed in the meeting. Rather than the manual and inefficient process of keeping minutes and distributing actions by email, with First Agenda you can keep a live update of the key discussions and objectives defined within the meeting all in one place.
Slack
Slack is one of the top apps for businesses. How Slack can help
Makes communication simpler and more efficient

Helps keep everyone updated

Is great for use in conjunction with other apps and platforms
With Slack, you can create channels to discuss particular topics and involving particular members of the team. Slack is a great way to keep everyone organised and to share critical business information.
Within Slack, it is possible to set up meetings, send an agenda, send invite reminders and keep a track of follow-ups.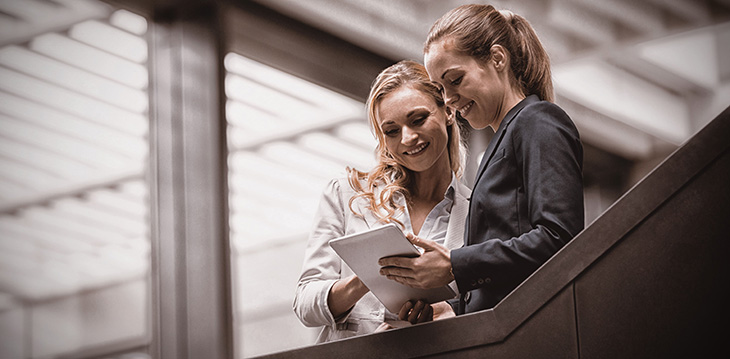 Evernote
How Evernote can help
Easily share business meeting notes and timelines which is great for tracking meetings

Share ideas in a more flexible and effective manner

Ensure all ideas are actioned and followed up
We have all been guilty at some stage or another of scribbling a note down to remind ourselves to do something and then either forgetting that we ever wrote the note, or losing it to the annals of our scrap book. Evernote helps to eliminate this problem, by doing exactly what it says on the tin, providing a place to write a note that will last forever (or a very long time at least).
Some of your very best insights come from those notes and insights. Whether it's at your desk or note taking at a conference, make sure you don't lose them by taking advantage of Evernote. Evernote is a fantastic tool for meetings as you can not only share these great ideas, you can also set up meeting agendas, project plans, timelines and more besides right within the app.
iBrainstorm
How iBrainstorm can help
Helps promote creative collaboration

Encourages group discussion

Keeps all discussion points and brainstorms saved
Brainstorms are a great way to come up with collaborative solutions to business problems in a creative and fun way. The nature of a brainstorm is to encourage ideas and opinions of all shapes and sizes and to settle on some key agreements and priorities. iBrainstorm is one of the best business management apps as it enables all of the same creativity as your typical brainstorm activity, but does so while keeping a saved file of all of your conclusions.
Rather than your brainstorm being drawn out on a whiteboard in a meeting, transformed into a business plan, and gradually turned into something entirely different to its initial conception, by keeping a saved digital draft you can refer back to that initial meeting in which the brainstorm was drawn out. This enables a more fluid, flexible and creative means of retaining the valuable insights gained from your brainstorm in the first place.
To see more examples of how digital screens can be used for sharing ideas you can read our 10 examples of how digital screens can help with workplace collaboration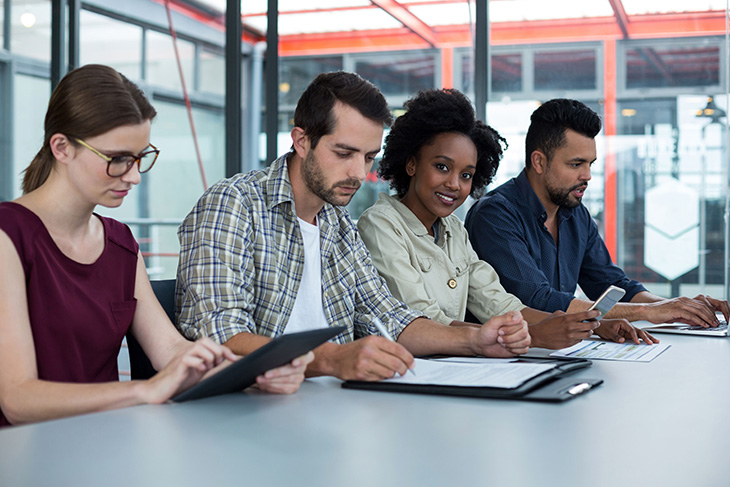 At ADScreen we are experts digital signage and digital screen technology. We help our clients provide solutions to typical business or specific organisational problems by improving communication and efficiency with effective digital signage and digital screens.
There are numerous ways that effective digital screens can help to improve your meetings. Connecting apps for meetings and software to your screens is a fantastic way to achieve better meetings. Below are just a few ways in which apps can be used on digital screens
Video Calls (i.e Skype for business)

Displaying actions and setting agendas

Adding notes and dictations to your presentation

Visualising data and reports and adding annotations

Responding quickly to off-the-cuff requests

Sharing information seamlessly and in the cloud

Making your team meetings more interactive

And much more
If you're wondering how to have better meetings, interactive digital signage is the perfect way to display all of this information in one place for everyone attending the meeting to see. By connecting to all attendees via the cloud you can also display and save all relevant content and information in one place, and make it easy to update and share this information instantly and in real time. When you connect up your apps with a means of displaying all relevant information in a clear, concise and well presented way on digital screens, you'll soon start to see the difference that it can make to your meetings.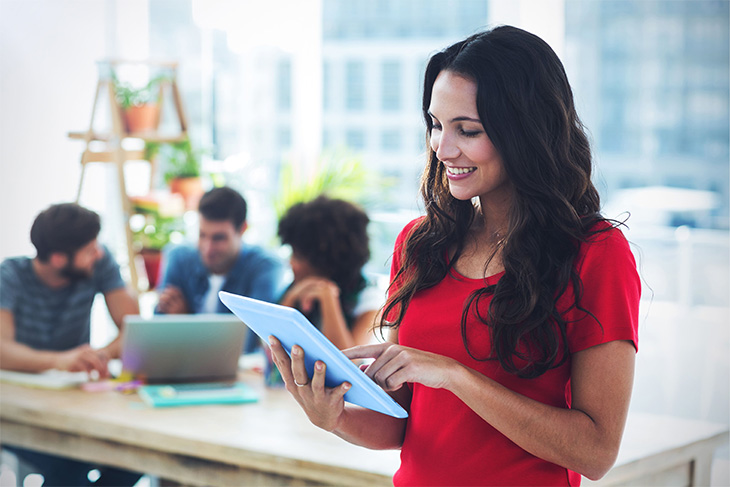 By implementing our top 5 apps on your digital screens you can start to improve the organisation of your meetings, reduce the amount of time wasted fulfilling manual processes, increase clarity in relation to reporting and business insights, and ensure all projects and campaigns are kept on track.
For further information and examples of ways in which digital screens can help your business read our article Why software and digital signage are a powerful combination.