Google Slides for digital signage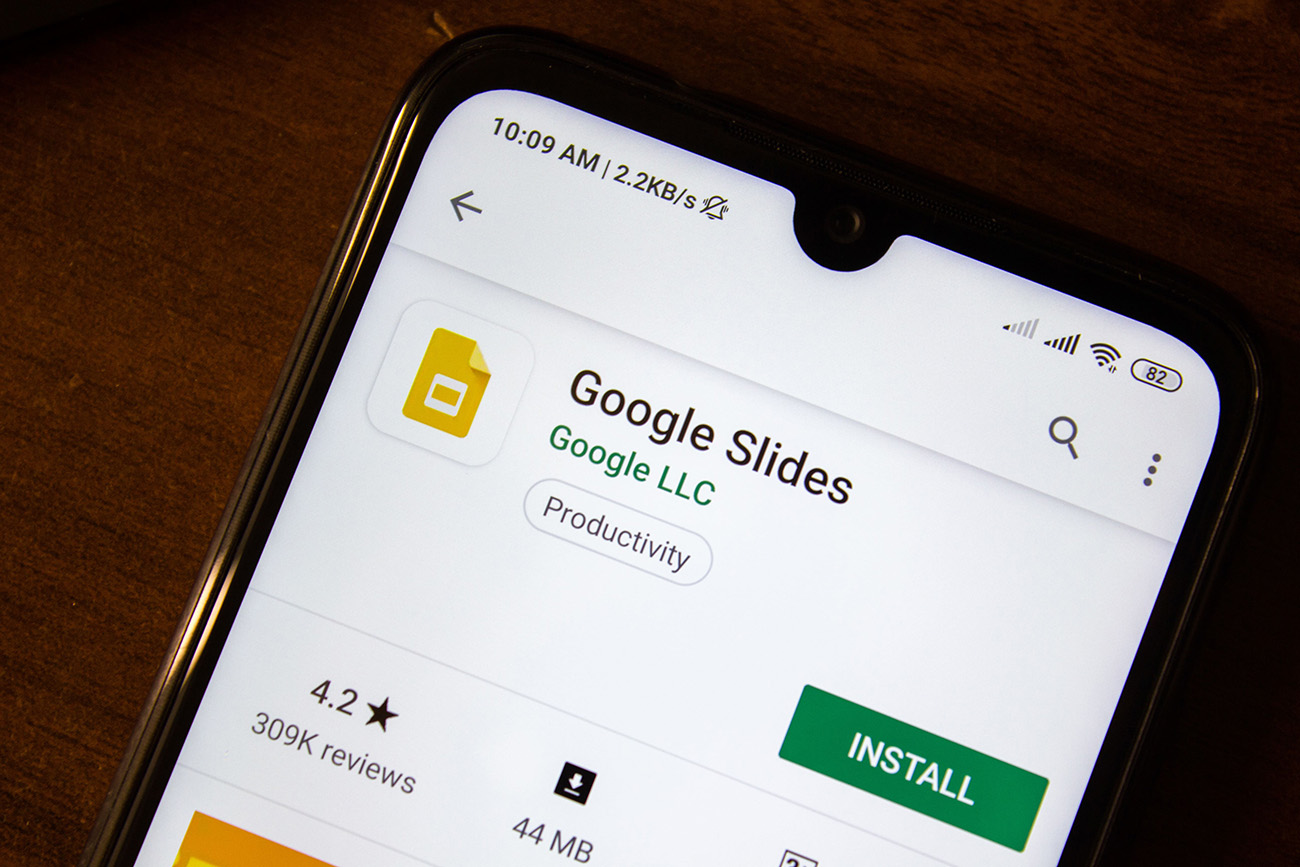 If you're looking to improve communications across your organisation then using Google Slides for your digital signage is the perfect place to start. 
Google Slides is a fantastic tool to use with digital signage because it enables real-time online collaboration between all of you employees and colleagues. You can upload presentations and displays instantly onto your digital signage, and if there are any changes that need to be made then they can be made by anyone who has an internet connection and permission to access the files. 
So no need to wait for every member of your team to see the presentation before taking action. You can reduce the wait time and clunky file sharing by making changes from anywhere and on any device. 
Some benefits of using Google Slides for your digital signage include:
Instant upload

Collaborate in real time 

Make live and real time changes 

Improve communications (internally & externally)

Notify employees immediately of important news

Be adaptive and topical

Reduce the chance of errors

Save your employees valuable time and energy
You can check out this video for more information on how you can use Google Slides for your digital signage 
If your organisation struggles with effective communication, then an app that notifies the user immediately when changes have been made to a display or presentation, that can be accessed from any device and in any location, and that enables anyone involved with the presentation access make amendments if necessary, is a god-send.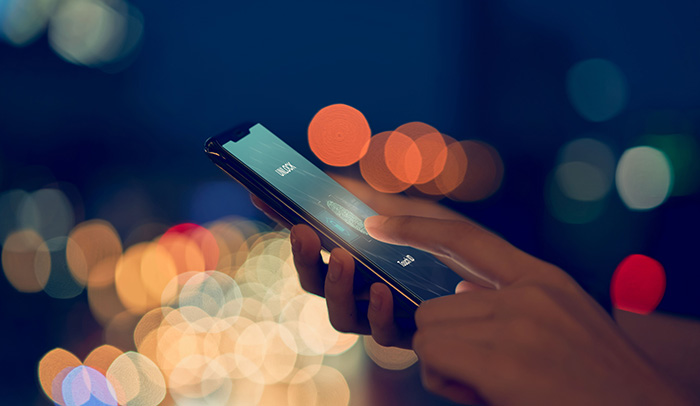 Why use Google Slides over Powerpoint?
Now there are a number of possible options when it comes to which presentation software is best for your organisation, so why you should you opt for Google Slides say over Powerpoint?
Well, put simply, there isn't an out and out winner for this question. Both of these options have their advantages and limitations, and ultimately it is dependent on your own organisation and what you'd like to get out of using the app/software. Here's our 2-pence worth on the matter:
Microsoft Powerpoint is the most widely used presentation software for a reason. It's functional and easy to use and allows for a great deal of flexibility when it comes to design templates and formatting your presentations. And, as it is the most widely used presentation software, this means that it is widely understood by the majority of workplaces. There will be very few installation, compatibility or useability issues for your employees.
This being said the advantages of Google Slides are that it is a web hosted platform. While Microsoft does offer collaboration and sharing through its OneDrive, it is clunkier option and is perhaps less intuitive than Google Slides where the real KSP of the product is the seamless sharing and collaboration via the web. So while Microsoft will be compatible with the majority of workforces, if you don't currently work with Microsoft products, or you need to share with external clients or remote workers then Google Slides offers that instance accessibility to all users and ease of use when it comes to collaboration.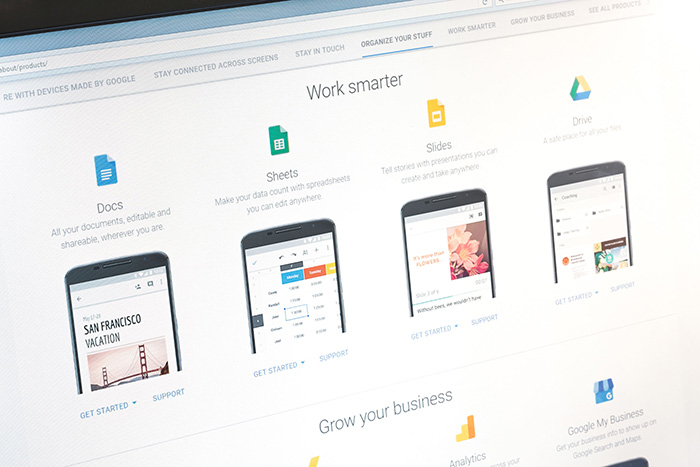 In this article from envatotuts+ they note the upward trajectory in popularity of Google Slides in recent years vs PowerPoint and Keynote, showing that more and more businesses and organisations are trusting Google Slides with their presentations and projects.
So on balance our preference would be for Google Slides, however, for more information on which option is best for your organisation you can check out our blog Powerpoint vs Google Slides: Which is best for your digital signage?
Why real-time collaboration and sharing is so important
More efficient communication, collaboration and work processes are vital to all organisations, and by using Google Slides you can both significantly improve the efficiency of your team while simultaneously improving your internal and external communications. 
Here's why we love using Google Slides for digital signage
No need for clunky file sharing and delays

Quick turnaround and instant updates

Innovative and interactive

Avoid headaches!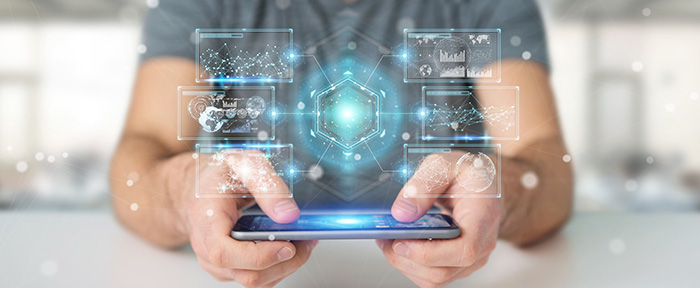 There's nothing worse than realising you've made a mistake on a presentation or that you are not fully 100% of all of your internal and external communications. We're all busy people and it can be difficult to keep a track of every piece of work that you do and every meeting you have to attend or deadline you have to hit. Throw in the addition of multiple spreadsheets and out of date and manual communication methods, and you end up with a major headache. You get less done, you have less time to do the really important stuff on your list, you miss things, and you communicate less effectively with your co-workers.  
So, whatever the change is that you need to make, whether it's;
Removing slides 

Changing the layout of the display,

Adapting the imagery or tone of the messaging

Updating the display with new or updated stats 

Changing the duration of slides 

Changing the duration of the presentation

Or simply taking the presentation down altogether
You can ensure that you are not only able to change the presentation in good time if needs be, but that you also have access to it and can be notified instantly no matter whether you are in the office or on the go.
By connecting Google Slides up to your digital signage you can enable all members of your team the ability to update those changes immediately and without any hassle. Rather than old or outdated stats being presented to your staff that can be misleading, outdated internal communications displaying for days on end, or embarrassing and unprofessional errors being displayed on your screens, by using Goodle Slides for your digital signage, you can reduce the number of errors, get more time back in your day to focus on the important stuff, and improve your communications.
By using Google Slides for your digital signage you can also give your employees a better experience at work. Providing solutions to typical employee problems and unburdening them of stress and worry, makes you a great employer that understands employee needs while also improving efficiency for the organisation. It's a win, win!

To find out more ways you can increase efficiency within your workplace by checking out our blog: "Top 10 software to increase efficiency in your workplace". If you have decided that Google Slides is the choice for your organisation - or you are already using Google Slides within your organisation - then you can check out our more detailed guide, "How to get the most out of Google Slides".