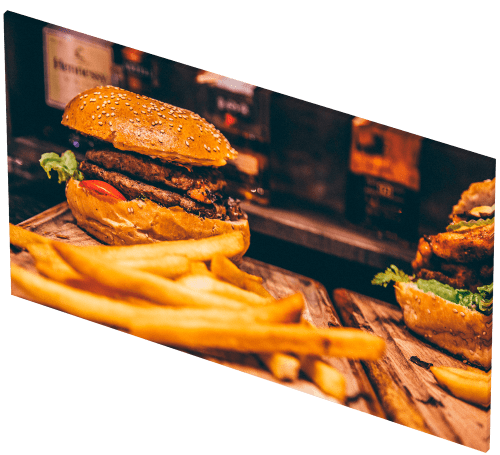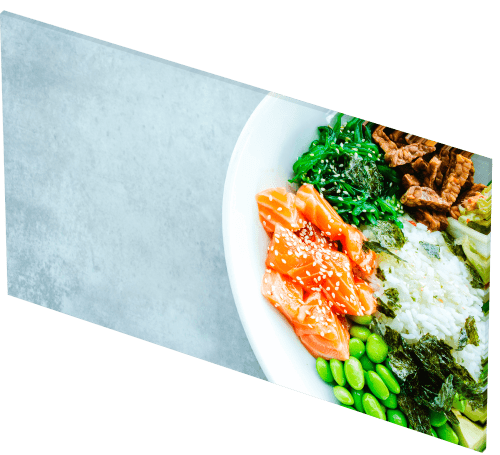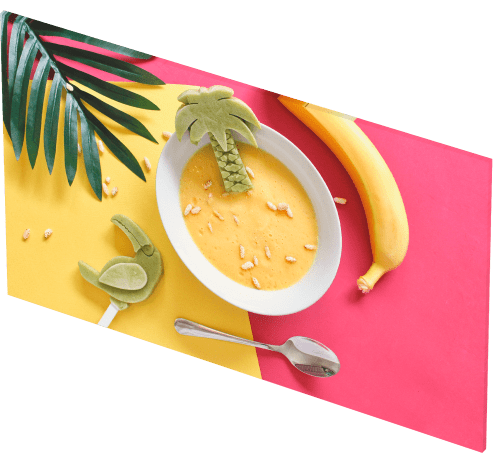 Digital Menu Boards for Restaurants
Are you looking to engage your customers and increase sales for your restaurant, bar or lounge? Embrace the future with Ad Screen's digital menu boards and enhance the customer experience for diners. Entice them with visuals that leave a lasting impression.
Ensuring your establishment leads the way through our cutting-edge digital menu board design and technology. Ad Screen's digital menu options promise to drive sales in a dynamic and captivating way.
Embrace Total Control with Remote Management
With remote management, you will simply need to access the internet, log on and make changes from whichever device you prefer (desktop, mobile, tablet etc.). Changes can be set to go live instantly.
Promote Special Offers and Discounts
Prominently showcase all special offers/promotions in order to maximise potential sales and upsells. Special offers are an integral part of customer loyalty and will ensure your customers keep coming back, time after time.
Emphasise Certain Menu Items
Perhaps you have launched an exciting new dish or menu item that you're looking to promote. By featuring it on your digital menu board, alongside appetizing visuals and delectable descriptions you will be able to entice your customers.
Enhance Your Brand Image
Opt for a digital menu board design that mirrors your restaurant's branding and enhances your overall image. Ad Screen offers a broad variety of templates and interaction selections to ensure the perfect match.
The Perfect Fit for You
At Ad Screens, we provide a large variety of digital menu board solutions to suit a range of applications for restaurants, cafes, coffee shops, takeaways and bars, no matter whether they are independent or multi-location establishments.
Contact us today to find out more about our digital menu board templates and design services to discover how we can bring your menu board content to life.
Remote Management that Simplifies the Menu Update Process
Via Ad Screen's remote management software for digital menu boards with embedded signage, you can efficiently update your menu boards from any location and on as many screens as you need. It is as simple as a click of a button...saving you time, energy and money. Our remote management solutions offer our clients an effective, affordable way to enhance their business.
Reduce Costs and Minimise Waste
Yes, our innovative technology looks high-end and costly, but it can reduce costs substantially. By installing Ad Screen's Digital Menu Boards, you will cut out the costs of static, fabricated menus and design updates, as well as, eliminate expensive hardware costs.
Digital Menu Boards will also assist your restaurant with waste reduction by removing the waste associated with printed menus and their need for regular replacements due to changes and damages.
Schedule your Menu Changes
Being a food and beverage related business, it is likely that you will offer different menu options depending on the time of day, or even day of the week. Ad Screen's technology provides you with the ability to schedule your different offerings to go live automatically.
No matter whether you want to promote a special offer on a particular day of the week or need a different menu for both lunch and dinner, you can rely on your digital menu board to do the hard work for you. There is no longer a need for a rotating light box or having to remember to swap menu boards.
Case Study: Gas Stations - Circle K

Circle K, a prominent convenience store and gas station located in motorway connections around the world, commissioned Ad Screens to help them enhance their level of service, optimize their income potential and provide value-added services. Circle K realized that creating a digital menu board network could help them achieve their business objectives.
They wanted a display system that would effectively promote certain products and menu items in its stores. Not only that, but they wanted to find a way to provide their customers with an enhanced experience by using a display to share key information such as breaking news, weather forecasts and traffic updates.
During the installation phase, Ad Screens worked closely with Circle K to ensure that each objective was set and exceeded. This cooperation and the usage of Ad Screen's software has resulted in a remarkable network.
148 Circle K gas stations are now equipped with a total of 599 screens, that are all powered by Ad Screen software.