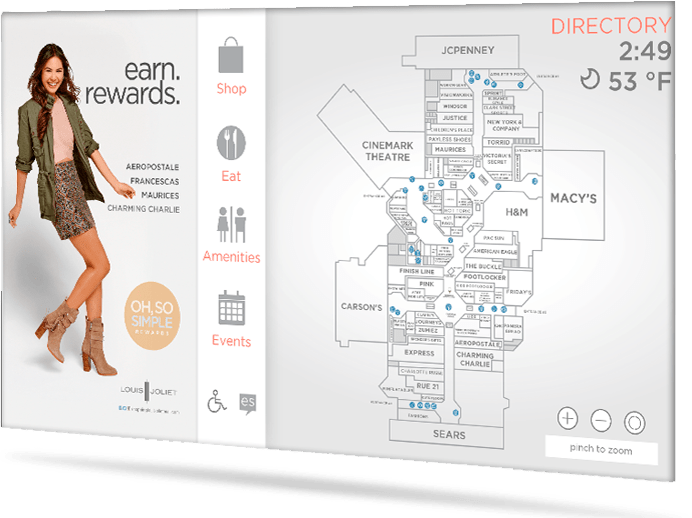 Wayfinding Signage Solutions
Are you looking for an innovative way to keep your workplace visitors fully informed about where they are and how to get where they are going? Ad Screen's high-tech wayfinding digital signs ensures workplaces are both accommodating and progressive. The larger a facility, the more visitors it welcomes and ultimately, the higher the demand is for an effective digital wayfinding system. With the unparalleled convenience it provides, digital wayfinding is an investment well worth making.
Simplicity
Wayfinding signage and information kiosks in the workplace offer guidance to those who need assistance finding their way. By installing an interactive wayfinding kiosk you can enable visitors to plot their course simply and instantaneously. They only need to approach the wayfinding screen and select their destination from an options list to receive detailed directions. Wayfinding is a straightforward point-to-point solution.
Accessibility
An interactive digital wayfinding system offers far more than point-to-point directions. It also incorporates variables that static signage cannot. For instance, a digital kiosk can be connected with company directories to enable visitors to find certain people. Wayfinding displays offer a variety of search options, including company departments, amenities, toilets, and exits.
Integration
Ad Screen's wayfinding signage solutions can integrate with other communication platforms, allowing for room bookings and meeting reminders. This perfectly combines physical workplace navigation with digital management. Are you frustrated with having to physically check the conference room to see if it is available? Wayfinding eliminates this problem by informing you whether the space is occupied or vacant.
Consistency
Do you manage rooms with unique identifiers? Wayfinding software simplifies this process. By programming room names into wayfinding signage, you can edit and replace them as simply and efficiently as a click of a button.  Changing the name centrally instantly pushes it out to all associated wayfinding devices, ensuring the transition is seamless.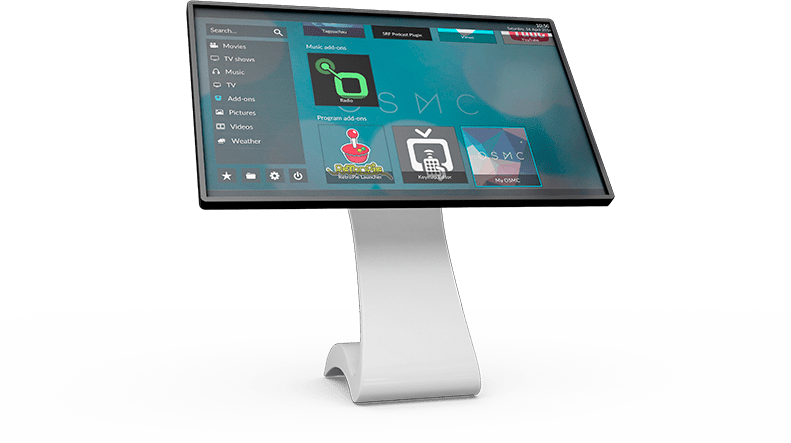 The Perfect Fit for You
At Ad Screens, we know that electronic wayfinding is much more than just signage. It's strategy. It's how visitors can relate space to your brand. Therefore, we understand how important it is to find the perfect solution for you. Our approach comprises of a complete review of your operational challenges and thorough research, in order to ensure you have a wayfinding system that complements your unique space's form and function.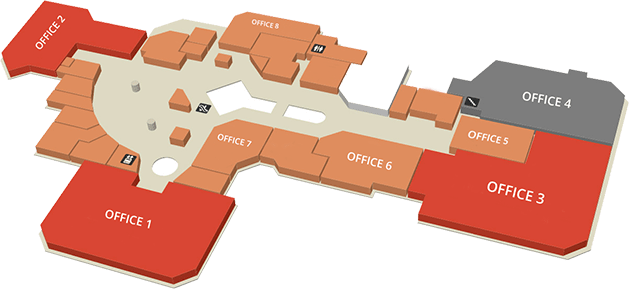 Link Your Space with Visitors and Employees
We understand that companies have a need to keep track of their employees. Ad Screen's signage and wayfinding software provides interactive office floor plan maps that provide a full overview of employee locations throughout your building. The maps featured will also share more specific information on your employees such as their name, title and department. By utilising wayfinding tracking software you have the ability to quickly locate a specific employee, their location and a map to help you find them.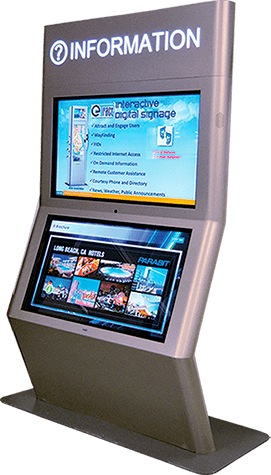 Easily Book & Locate Meeting Space
At Ad Screens, we understand the problems involved in booking a conference room or meeting space in a large office. It can become tiresome physically searching each floor for a suitable room and then comes the problem of actually booking the room. Wayfinding software can be extremely valuable to large organizations. Ad Screen's software facilitates the search of rooms, either via a text search or by reviewing a visual floor plan so users can easily identify the spaces that are available for use, as well as their capacity, equipment and booking requirements.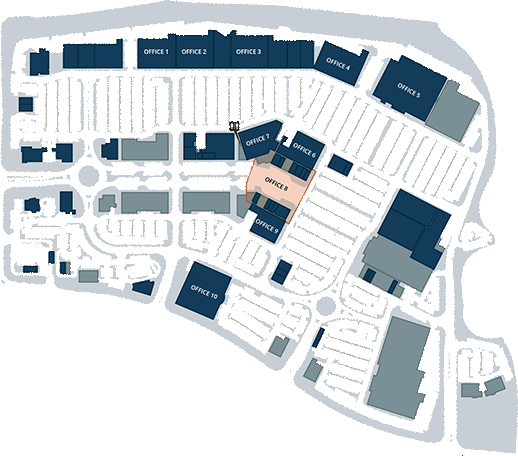 Move Management
Do you have a need for move management? Perhaps you regularly promote employees,  take on interns and temps or hire new staff. Our Ad Screen wayfinding digital signs will support you with the movement of staff.  Integrated move management software will ensure the smooth transition and relocation of staff in a simpler and quicker manner.
There is no need to manually update floorplans or spend hours finding empty desks. Our effective wayfinding software can generate analytical reports on occupancy and provide detailed floor maps for not only one office, but each of your company locations, providing you with an extensive bird's-eye view of your company's employees and space. Our team at Ad Screen's are willing to assist and discuss these wayfinding features in depth. Contact us today.